W W W W World Wide Web Witness Inc. Home Page What is New
OUTRAGEOUS OUTAGES, AWESOME INPUTS
AND THE COURAGE OF CHRIST
INSIGHT ON SITE, and OVERSIGHT from the LORD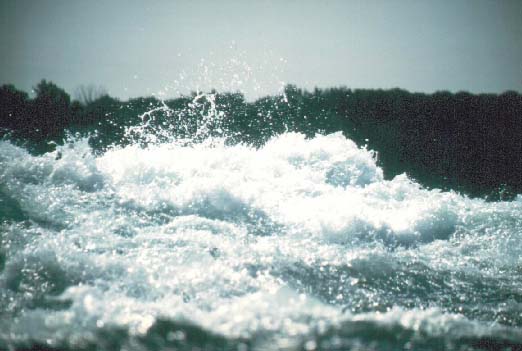 Robert E. Donaldson
Published by World Wide Web Witness Inc.
July 2004
ISBN 0 9752175 3 4
PREFACE
The contemporary scene is filled with absentees, with outages, with outrages, with the outrageous, with voided insights and intrusive oversights, lacking the light of truth which transforms thought within to knowledge from above, and rebellion from reason into the sweetest of harmonies of this instrument of enquiry with the full scope of revelation from God direct, so that the indirect and the direct are there to make for man a complete certainty.
To be sure faith takes more than this, but it is not offended by the conformity of all things to its object, the true and only living God, the Father of the Lord Jesus Christ who with Him and the Holy Spirit continue without change, just as the Gospel of millenia proceeds without alteration and His revealed word without failure, to present to man in the courage of Christ, the entire discharge of the debt of folly, and the entire gift of the credit of divine righteousness, so that God might be all things to all.
Man is fascinated in contemporary culture, with output; but it is input which must precede it. Until he knows who he is and where he should be going, his odometer readings are of all things the most ridiculous.
In this volume, the awesome insights God offers, the outrageous outages in which man persists, the oversight from divinity which never swerves and the outline which He follows for His creation, never servile, but sovereign, never cruel but kind, never manipulable but inviting: these things concern us.
It is far better than the utmost luxury to find that for each person it is not too late; for the world to be sure, it is far too late and its destiny is to depart like an old coat (Isaiah 51:6). But then WHO IS the world ? It is not this we need lament, but those who, faced with the courage of Christ, His concentration on the Cross, His overthrow of death in the resurrection, His power of speech, to control history to this day, and His office of substituting debt to God with redemption, yet reject the offer.
It is rather like a child who will not eat. Is it anorexia ? is this spiritual anorexia ? Whatever it is, there is only one sure result, ridiculous to be sure, but grievous for all that. Who would not seek to deliver man from his own presumptuous ignorance, and to lead him to the wisdom of the Lord!
CONTENTS
Chapter 1 ABOUT OUTAGES AND INSIGHTS
Chapter 2 GET OUTSIDE AND SEE THE GROUNDS
Chapter 3 BATTLING, BATTLERS AND THE BATTLE
Chapter 4 BEING OUT BEFORE YOUR INNINGS BEGINS
Chapter 5 WHICH BRAND, AND WHO WAS BRANDED!
News 318

The Australian, July 12, 2004

Federal Treasurer, Peter Costello, is reported
to have made a call for people to keep
the 10 commandments.

He said, however, rather more than this …
JUSTICE IS FALLEN IN THE STREET

News 319

The Australian July 12, 2004
CHAPTER 7 YOU CAN CHANGE GOVERNMENT,
BUT NOT GOD
FAITH: THE DYNAMIC LINK AND THE DELIGHTFUL ASSOCIATION

Hebrews 11

News 321
THE AWESOME WONDER OF THE ILLIMITABLE CASCADE

OF DIVINE LOVE

Why stop at John 3:16 ? what of 3:17-19!
THERE ARE NO PROBLEMS WITH GOD,

ONLY SOLUTIONS

THE PROBLEMS COME
WHEN YOU DO NOT START WITH GOD,
PROCEED WITH HIS WORD

IT IS POSSIBLE TO BE FINISHED
BEFORE YOU BEGIN

You could begin with Chapter 7 above...
THE OUTAGE OF ISRAEL

from Isaiah and his companion prophets

IS LIKE THE OUTAGE
OF THE MITRAL VALVE

OF THE HEART