AUSTRALIAN BIBLE CHURCH
JUNE 19, 2005
I Corinthians 16:13-14
FIVE COMMANDMENTS
Sermon Notes
FOR THE PATHS OF CHRISTIAN CONQUEST
The conquest is not territorial, for that will pass The form of this world is passing, and its pass-out parade is to be exceptionally noisy, a sort of anti-dynamic of devastation which removes the old, deletes the garbage. As Peter puts it: "the world and the works that are in it, will be burnt up," adding that "all these things will be dissolved", and indeed, depicting the manner of it: "the day of the Lord will come as a thief in the night, in which the heavens will pass away with a great noise, and the elements will melt with fervent heat".
Mercifully, the return of the Lord of glory, evaluated by man with a Cross of contempt and murder, exhibited by His eternal Father in the resurrection of power and impact, it is near at hand.
He is coming to rescue His people, by the Gospel for all who receive Him as Lord and Saviour, not advisor and helper alone, and soon to bring us who believe out of this tempestuous stage. This is to come first, and it is decidedly for this that we wait (Revelation 22:20, I Cor. 16:22, Hebrews 9:28), as those who see the first lights of dawn peeping upon the sleeping earth.
Then He proceeds to provide rule in the millenium, vindicating the purposes of God (Revelation 20, Isaiah 65, Micah 4, Isaiah 11), and exhibiting the paths of righteousness in a way that all will see, though not all will like: such is endemic sin, which will be shown in its weakness and vileness. Cast out at length, this earth yields to a new heaven and new earth leading into the very wonder of heaven itself, its introduction and gift; and life eternal is there for the people of the Lord.
Meanwhile ? there are five commands from Paul which will help us on our way to the day.
They are found in I Cor. 16:13-14:
"Watch,
stand fast in the faith,
be brave,
be strong.

"Let all that you do be done with love."
The AV, where this has 'be brave' is far better, with "quit ye like men". The Greek actually is very like that, in a compound word where a noun, man, is made into a verb.
THE FIRST

WATCH.

Certainly, this command (I Cor. 14:37) is short! It reminds us of Matthew 26:41, where Christ, going apart to Gethsemane's labours, would have the disciples not SLEEP, but pray. They did sleep, and the results were at first unspectacular, as Peter knew so well!

It speaks to us of Acts 20:28ff., where Paul is telling the elders of Ephesus that wolves will come to enter deceitfully, wolves in sheep's clothing Christ called them, and to watch and guard the flock which the Lord had provided for, from His own blood. 'Speaking perverse things' is the apostolic warning, and how today we are finding it true with nearly every imaginable sort of distortion of the truth, often done in Christ's own name, in a very ecstasy of blasphemy; for even killing has been done thus, and robbery as whole denominations can be taken over by contrary people, with contrary purposes, through manipulation. We have seen this repeatedly in our generation.

It also means to watch in your own individual life, for it is to be one of JOY, not as a mere beneficiary, but as an exposition of what it is to KNOW the LORD, which CAN only, in its vital and final essence, tests and sometimes dire duties apart, be a thing of rejoicing; and in fact, even the dire can be anointed! Watch and pray; do not just dally the day, exploiting your opportunities for personal bliss, but follow Christ who said, "I must work the works of Him who sent Me while it is day, for the night is coming when no man can work." Work then, and always for HIM, taking up your Cross and following Him; for the servant is not greater than his Master, that God of all comfort, whom to know, and Jesus Christ His only begotten Son whom from heaven He has sent, is life eternal (John 17:1-3).



THE SECOND

STAND FAST IN THE FAITH.

JUDE tells us to fight for the faith once for all delivered to the saints, and proceeds to give examples of such fightings, and the results of failing to do so, where judgments fell, such as those on Sodom and Gomorrah, which DID NOT DO THIS, which the Lord commanded, but went their own way. In the end, it matters not WHY a man goes astray; if he insists, only judgment remains and those who sit in churches under false gospel ministry, or where commands are openly or even publicly breached, fight the beast as those who feed a tiger.

Not thus is it to be; and it is not only in church places, but in private meetings, in life and in conduct that one must stand fast, not in fanatical rigour, but with spiritual vigour, understanding and acting as those who fight for a homeland. It is not that they themselves might enjoy its fruits, for these are already guaranteed; but that the kingdom of heaven on earth might have those glorious moments and proper displays which provide for many, that better sight of what it is they must find, to stir them to seek it where it is to be found.

Stand firm therefore, never delving into devilries, never contemplating the specious, but always spiritual, walking in the Spirit and filled with it (Ephesians 5, Galatians 5).




THE THIRD

BE BRAVE. QUIT YOU LIKE MEN.

We have already considered the translation; but the translation which matters even more is that into your own life. In a sense, a Christian is like a translated document, his former 'language' being transformed into a life of very different vocabulary, meaning and meat.

Courage ? Think of Paul as in II Corinthians 10:5:


"Casting down imaginations, and every high thing that exalts itself
against the knowledge of God, and bringing into captivity every thought
to the obedience of Christ; and having in a readiness to revenge all disobedience,
when your obedience is fulfilled."

He lived it, not merely as an apostle, but as an example (I Cor. 11:1). Indeed, watch him in your mind, as in Acts 20, moving down towards Jerusalem, being bound in the Spirit (Acts 20:22). He went although many testified to him in the name of the Lord, of what he must face, and even sought to plead with him NOT to go; but he went.

He was aware that this, though it would assuredly mean imprisonment, was part of the duty he held from God, who led him. As he was led, so he went. One prophet even bound his feet with a girdle, to dramatise what awaited him, and in a sense, it reminds one of Christ going to the Cross. Though it was merely a servant in this case of the apostle, yet it was the love of God which impelled him (II Corinthians 5:14).

He fought, he testified, he attested truth in Jerusalem, in Rome and it seems after this, in Spain. DO YOU so follow the Lord ? It is a command not to be trifled with, and love will make it as appetising as pineapple guava (though not all realise its charms), with the apple of understanding that increases greatly its palatable character.


THE FOURTH

BE STRONG. This, it is not something to do by self-affirmation, but in the power of God who works in you, both to will and to do as you rely utterly upon Him (Philippians 2:12-13). Thus Paul sought three times to have a particular malady removed from him, and was refused, since as he came to realise, the great gifts and powers given to him could have enlarged his head, a fateful malady, and this kept him humble.

Thus, he cried, "When I am weak, then am I strong!" (II Cor. 12:12), the Lord advising him, "My grace is sufficient for you, for My strength is made perfect in weakness." As to strength, Paul's work was prodigious, the Lord working with and through him; but as for self-affirmation, II Cor. 1 shows how that went, for Paul there anew learned NOT to trust in himself. TRUSTING in the Lord is a fountain of strength, since HIS is illimitable.

For the Christian, there is the beautiful reality of being "strengthened with might in the inner man" by God's Spirit.



THE FIFTH AND LAST
LET ALL THAT YOU DO BE DONE IN LOVE.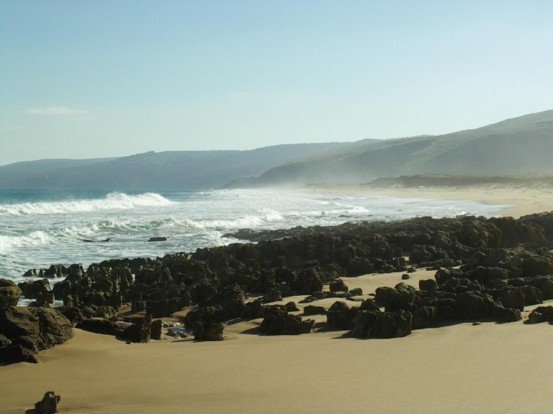 Vast as are these first four virtues, and clean and comely as virtue itself is,
there is nevertheless an underlying motive, motif, burden and blessing, without which all else
is as vain as a Cross where Christ did not die, or one where disfaith would leave Him,
not realising the resurrection, that He is Lord and God, with all liberty, love and power,
Himself, not an ornament for display or moving about! (II Corinthians 13:4-5).
Pity like a new-born babe, this is one aspect of love, when rightly grounded and founded,
so that it is rooted in the love of the redeeming God whose purposes have power:
but love grips and is gripped by the very life of heaven, to translate it onto this earth.

It is not nearly enough to survive - a rat can do that, greedy, voracious and like dung:
but to love as Christ directs, this is as different as heaven from earth. To be doing
the will of God from the heart (Ephesians 6:6), living in substance and in atmosphere
in His celestial kingdom, indeed "sitting in heavenly places", while (Ephesians 2:6),
following the prescriptions of I Corinthians 13, not as mere rules but as
pre-emptive desires, natural to the regenerated spirit which is that of the Christian, by
divine grace and His spiritual power (John 3): this is that grand thing, being a citizen
of the kingdom of heaven.

To survive in the sense of looking after the divinely given equipment of mind, body and spirit,
this is obvious duty; but to translate this into an ecstasy of selfishness, so that maintaining
your equipment is equated with self-seeking, slaying good for your enjoyment, or seizing gain
for your pleasure, self the centre: it is mere illusion. In the body of Christ, this is mere cancer,
and hence, it is not really there at all, but something for which the seething sinner must
answer. LET ALL THAT YOU DO BE DONE IN LOVE. It is the love of God, not of one's
own internalised or exported desires! Where God rules, there is no confusion on who is God
... and who is not!