stepping out for christ


Rev. Dr. Robert E. Donaldson
©

Published by World Wide Web Witness Inc.
October 1999

ISBN 0 9577461 5 6



PREFACE
This volume was in its early stages in October 1999, but soon grew; and is a repository for more News Items, Reviews, Assessments, Exhortations and Developments. It is entitled - STEPPING OUT FOR CHRIST.
Here we step out of pollution into the pure mountain air of truth, resplendent in the light of the Lord. It involves initiative, to purpose for His programs, to toil for the Great Commission, to follow the teachings as well as make the preachings, to be obedient in discipleship as well as faithful in proclamation, and HENCE it both takes us in the precious pastures and pleasant streams of loveliness that are the Lord's, and involves us in battles with wolves and lions. It means we CANNOT and MUST NOT stray into the cultural clusters of concepts, the ecclesiastical robots that move from victory to victory in their defeat, always compromising, always growing, always knowing the way to go, without the Shepherd of truth, to achieve minor aims through large betrayals.
Stepping out means leaving the lost opportunities of clever compromise, to be faithful to the truth, to prevail by the word of HIS, Christ's testimony, and not by Caesar's inveterate desire to cluster his people in convenient cubicles of seductive sin. It involves courage, constancy and prayer. It requires suffering and strength, but only in and for the Lord; and what suffering is to be compared with His, and what is the cost when the prize is Christ, and the deliverance of His people from the subversions of the time, the sanctified sinning processes which so many institute in bodies still called churches. The church will not fail, but note this, it is HIS CHURCH of which this is said, and as to HIS, it TEACHES ALL THINGS whatever He has commanded. THAT is part of the GREAT COMMISSION OF CHRIST (Matthew 28:19-20).
There is a time for man to live on earth, and oh
what opportunities for abiding, believing and acting accordingly,
what courage He can give and
what power to perform, what overcoming of natural impossibilities and
what friendship with joy (cf. I Peter 1)!

This is not time to waste time in clever niches, but to spend it in Christ's enterprises, not insidious heart to heart talks with wolves in sheep's clothing, admiring their teeth, and even using them. Remember RIchard II in Shakespeare's play of that name, reflecting that HE HAD WASTED TIME, and now

It is high time to realise to the full, the importance of time, and there is not time to squander.
This is YOUR time, YOUR pilgrimage, YOUR page in history. Write well, and write with Christ as your teacher!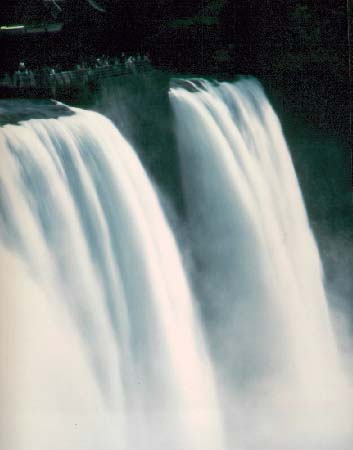 CONTENTS
1.
Trendy ecumenical museum
2.
Thermodynamics, law, creation and
consecration
3.
LAMENT FOR THE ROBOT
4.
COMING THROUGH THE WRY ...
OUT OF CONTROL ?
Foundation, July -August, October 1999
Church developments and Christian necessities
5.
ROT AND REALITY ABOUT THE RESURRECTION, AND DATA ABOUT DECLINING CHURCHES
'RELIGIOUS KNOWLEDGE' AND 'THE SECULAR COLLEGE' ? CAESAR AND CHRIST,
SA 1999
Hunting Religions with a Butterfly Net
or GIVING CHRIST HIS DUE (cf. Revelation -14)
7.
A WALK ALONG THE BEACH,
A TALK WITHIN THE BREACH
8.
the lake, the rose and the lily
9.
THE MAGPIE, THE TERMITE AND THE TRUTH
10.
The Witness of the worm