W W W W World Wide Web Witness Inc. Home Page What is New
DELIVERANCE FROM DISORIENTATION
PUTTING THINGS IN PERSPECTIVE


by Rev. Dr. Robert E. Donaldson

Published by World Wide Web Witness Inc.
January 2002,

ISBN
0-9580154-2-2


PREFACE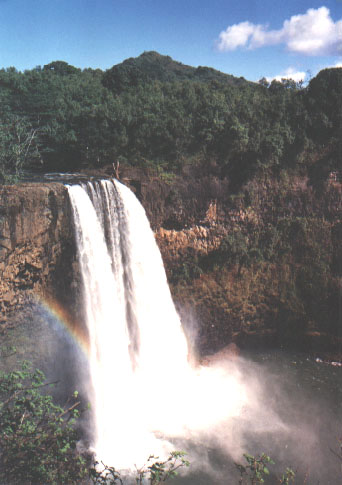 Disorientation is easy to acquire. You are driving in an unusual light, perhaps, glaring or gloomy, and you come upon a place from a different angle than the usual one, some other access route, the normal disposition of things is not what you see. It seems strange. There is the pressure of traffic. You have to decide which road to take, nothing seems familiar, and you have not taken time to consider the compass points, or else the access route has been winding.
Suddenly, you do not realise where you are. A variety of data must enter and be assessed before the matter is clear mentally, and then you have to re-see, gain new vision on what is before you, relating it both to what you expected, but did not see, and to what your bearings now dictate. Then you realise that the road you took had unexpected buildings or air, when looked down in a way not normal in that particular, occasionally traversed area. The things swings into shape, you appreciate all the elements, and have now a more comprehensive orientation, not only practical for normal purposes, but a degree or measure of oversight of the thing beyond your special directional aims.
Thus disorientation, sudden and short, becomes re-orientation. You realise what you knew and know what you did not realise.
In life and history, people can have something of the same effect, if they are careless, or misaligned to actualities in the first place, merely playing or working about some practical considerations, never fully or firmly appreciating the map and directions of things, just scurrying about, hurrying around bends, and proceeding to get what they want without undue difficulty. Then a war, or a revolt, or a new bomb, or a new failure such as antibiotics in their dotage, a marital challenge or even break-up, the death of a child, a lawsuit with unexpected acrimony, a revelation of the sheer, sodden selfishness of a hitherto respected associate: something of this kind, or an assemblage of them comes. What is to be done ? The principles of life were merely glimpsed before, not thought through, a religious vacuum has existed, or a false religion has filled it, again not thought out, merely bought out. Events demand an answer; but what is the individual, the city or the nation to do ?
Months or years of sullen selfishness, spectacular self-intoxication or whatever, may have made the city, the nation or the family irresponsible, affirming their own wishes, seeking their own fulfilment, as if the globe had been hand-crafted for their personal self-satisfaction or enjoyment. The nature of principle, the character in life, the desideratum of decisions, all press on the inwardly frowning victim. It has been like the "rejoicing city which dwelt careless" (Zephaniah 2:15ff.).

"This is the rejoicing city that dwelt carelessly, that said in her heart, I am, and there is none beside me: how is she become a desolation, a place for beasts to lie down in! every one that passeth by her shall hiss, and wag his hand.

"Woe to her who is filthy and polluted, to the oppressing city! She did not obey the voice; she did not received correction; she did not trust in the LORD; she did not draw near to her God. Princes within her are roaring lions; her judges are evening wolves; they do not gnaw the bones till the morrow. Her prophets are light and treacherous persons: her priests have polluted the sanctuary, they have done violence to the law.

"The just LORD is in the midst of it; He will not do iniquity: every morning does He bring His judgment to light. He does not fail; but the unjust knows no shame. I have cut off the nations: their towers are desolate; I made their streets waste, so that none passes by: their cities are destroyed, so that there is no man, that there is none inhabitant.
"I said, 'Surely you will fear me, you will receive instruction; so their dwelling should not be cut off, despite everything for which I punished them.' But they rose early, and corrupted all their doings."

So a nation or a family, city or individual, regime or power can be brought low, having disregarded what did not appeal, not set the heart right to Him who made us with our appeals, principles, morals and options, and proceeded as if no driver were needed in the car, but the stimuli robot, responding at the wheel to whatever showed force, or power or attraction.

It is time to find reorientation, which resides securely only in the truth. Inferior bearings merely last till the stretch comes, the crash invades or the Lord rebukes. Some rebukes are final. There is not time for flirting without faith in the God who made man. There is need, far more than that of the stomach which does not always condemn the gastronomic follies, in fact for God, who can and does condemn the spiritual illiteracy of what prefers ignorance, saying, I have no need!







CONTENTS






SQUIRMING, SPIRITUAL SQUALOR AND THE INTEGRITY OF FAITH

Phase 1

Phase 2 of the above

Blessing, not Blight

Dynamism and Operation
in Faith


Parallels in Perspective
Isaiah 59,63,66 and contexts

Poetry can be wonderful;
truth is essential:
confusion is calamitous.

DIVORCE
and Marriage

Beauty and Defilement
Turbulent Turn-abouts and Divine Remedies

Friendship, Love and Loveliness

versus Enmity and Strife
among mankind,
and even with God



HIGH TIME

TIME IS TURNING UP ITS TOES BACKWARDS AND FORWARDS
DATES ARE INCLINING TO DECLINE ARCANE ANTIQUITY
AND INVITE CONSUMMATION
SHORTLY


THE GAMMY GAME APPROACH
SCIENCE HIJACKED AND
BEING PERVERSE

Games are sometimes Dangerous

Sometimes they can be Devilish and

Sometimes Disastrous
and just sometimes

The Activities are NOT Games


Individuality, Personality and Spirituality

Meaning is not found in the evacuation of the author of mind, the conceiver of spirit and the founder of man.

The Divine Initiative

and Translations of Illustrations

The Disintegration of the Disinclined
The Self-Seduction of the Unsecured Self

Novels and Israel,
History and Man



More Benevolence
Approaching the Beginnings of Justice
in Post Pogram ? Israel

News 189
TV News December 16, 2001


Dreams and Visions,
Epistemology, Origin and Meaning

with Application to Daniel


News 190
CNN Dec. 26, 2001

IT IS WELL TO LOOK TO ONE'S MAKER
AND TO HIS VALIDATED, VERIFIED
and VICTORIOUS WORD

Terrorism, terrorism,terrorism ...

When is a terrorist not a terrorist ?


News 191

News Radio and Radio News, Dec. 27, 2001

The End Accelerates

Intimations of Mortality
Informations on Immortality


The Plateaux of Daniel