Chapter 6
I Will Meditate on the splendour of thy majesty
SWEET is the MEDITATION on the IMMOVABLE,
since it is also WONDERFUL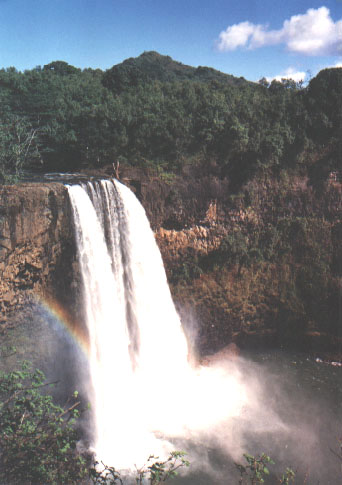 "I will meditate on the glorious splendour of Your majesty,
And on Your wondrous works."
THE COHESIVE CHARACTER OF LOVE, REPENTANCE, RESPONSIBILITY IN THE WORD OF GOD, UNIQUE IN THEIR COVERAGE OF THE REALITIES OF MAN
Not only do His words interpret man fully and accurately but they provide
a depth of dimension wholly unequalled,
showing its divinely delivered grandeur to mind and spirit alike!
Not merely is man MADE with such depth and intricacy,
such a blend of open avenue of beauty and duty alike,
but in the Bible, he is REVEALED as he is,
without reductionism's blight or vanity's pretensions
Psalm 145:5 is full of majesty, splendour, brightness, of a sense of dwelling in the land of uprightness, nearness to the glory of the wonder that is God's, as if it were a school, or a territory of magnificence; but of course it is a spiritual thing.
Spiritual things and terrestrial things, cogitative things and divine things, they differ in their domains, and if in reality, only to the adverse side, in the case of man and his works and ways. After all, which is the greater, to be Creator or created, derivative or Deriver, the temporal or the Ultimate, to be Time's Architect or time-limited, to be wise to know the end from the beginning or beginning to know that there IS an end!
Spiritual things are ultimate, by nature, but they are not like unsourced cheques, floating around. Their meaning comes because of their power, soure and control, the One who sponsors them, and whose they are. They are significant because they signify, and what they signify God speaks into the world in word and deed, the Bible and history, each in exact accord.
They exist, like dogs in a kennel, by courtesy of the owner. Of these, God is the owner, they are His who is self-sufficient, and hence it is that they are or can be. His thoughts, however, are not as our thoughts, and since this is fundamental to our perspective for understanding and hence joy and delight that befits the saints, and should draw the hearts of the worst of this earth's aliens, most distant from the truth, let us see that deep word from Isaiah, given by the Lord Himself, in 55:6-13:
"Seek the Lord while He may be found,

Call upon Him while He is near.
Let the wicked forsake his way,
And the unrighteous man his thoughts;
Let him return to the Lord,
And He will have mercy on him;
And to our God,
For He will abundantly pardon.

"For My thoughts are not your thoughts,

Nor are your ways My ways," says the Lord.
For as the heavens are higher than the earth,
So are My ways higher than your ways,
And My thoughts than your thoughts.



And do not return there,
But water the earth,
And make it bring forth and bud,
That it may give seed to the sower
And bread to the eater,
So shall My word be that goes forth from My mouth;
It shall not return to Me void,
But it shall accomplish what I please,
And it shall prosper in the thing for which I sent it.



And be led out with peace;
The mountains and the hills
Shall break forth into singing before you,
And all the trees of the field shall clap their hands.
Instead of the thorn shall come up the cypress tree,
And instead of the brier shall come up the myrtle tree;
And it shall be to the Lord for a name,
For an everlasting sign that shall not be cut off."
(The bold type above is provided simply to help focus thought on our current topic.)
What do we find here ?
Notice that the word of God is like a missile sent without possibility of guidance break-down, stage-failure, wrong detachment of parts, errors from circumstances unforeseen, lack of knowledge or wisdom, of counsel or might. When it is issued with a certainty and not a suggestion, it will be. Further, the PURPOSE for which it was issued will be ACCOMPLISHED. His people will find that its company is joyous, for not only are His thoughts beyond the ethereal empyrean, majestic over man as the heavens soar beyond him, but He even gives signs, signals like the posts on the Heysen trail in South Australia, here and there, to confirm that one is not astray.
Consider the reference in Isaiah above, to trees. In Israel in the past 50 years, such an afforestation has occurred that millions of trees adorn the landscape, beautiful in the fields, and surge out their oxygen from photosynthesis, in acute contrast with the desert and arid conditions frequently found in the land of Israel before its people duly and as predicted returned to it.
There is a signal. Not only is the FACT of the return sure in prophecy and history, but some of its MODES.
Let us recall from p. 785 in SMR, to this effect:
The United Nations then, leads with a left; but the Lord delivers a right hook: for He said He would bring them back, and put them there. They are there: the putting was very pronounced, and what could have been (in the abstract) a failure of the conditions of planting them there so that there should be continuity, was not! Planted they were to be, and planted they are, growing vigorously. The greater the international confrontation with this word of God, the greater the divine resource to make the nations look like dust in the balance, as He fulfilled His prophecies. The fact of return; the fact of amazing wars; the fact of a divided Jerusalem, to become Jewish (cf. Luke 21:24); the fact (Zechariah 12) of Jerusalem as a "burdensome stone" to nations concerned against it; and the fact that now it is back, it is kept: all this is fulfilment in effect and fulfilment in method.

It is good here to consult Ezekiel 36:24-38, 37:25... no departure for the returned nation is envisaged. Nasser certainly made a nice try in 1967 and the result did indeed glorify God, as He indicated. In the course of our look in this regard at Ezekiel, let us just emphasise that 36:30 is fulfilled in the millions of trees of re-afforestation seen or heard from the media; we have noted the fulfilment to the letter of the 'rose' announcement in Isaiah 35:1, in terms of the same general theme.

Ezekiel 34:29 is literally and exactly fulfilled in a way not obvious during the gas chamber times (which also followed the predicted disasters whilst abroad, as we saw): "I will raise up for them a garden of renown and they shall be no longer consumed with hunger..." Israeli flowers (*6) and vegetables surge into Europe, and world-wide interest is taken in their advanced horticultural, irrigation methods. Nor, says the scripture here "shall they bear the shame of the Gentiles any more." Currently, such elements are admired.

Further may be found on pp. 790-791 (excerpt):
On Forests, Flowers, the "Mushroom" and the Cross
Flowers... Flowers - in particular, roses, symbolically and literally indeed; and wood in two forms - the Cross and the Forest; and then like the pole of the garden umbrella though less pleasant, the Column: these are four features of significance in the predictive setting.
As noted, millions of roses are annually exported from the land of Israel, formerly desolate and despised, to the sophisticated markets of Europe. This fulfils the concept of startling transformation of the judged land into an effusion of divine mercy, thus florally expressed - though not only so expressed, like a bouquet for the arrival and the endeavours. This prediction is found in Isaiah 35 in a setting of Messianic healing by divine power, transforming bodies similarly to the way the horticultural exploits transform the land.
"The wilderness and the wasteland shall be glad for them,
And the desert shall rejoice and blossom as the rose;
It shall blossom abundantly and rejoice... " Isaiah 35:1-2 (cf. 51:3).
The sheer lavishness of the profusion of Israel's garden products and exports (cf. Isaiah 27:6) is sufficiently notable to make this a direct and massive fulfilment, in fact a sign. The lavish prediction mirrors the lush exports!
Of interest, indeed peculiar interest, is the fact that this Chapter 35 comes after the concept of world judgment (cf. Isaiah 24; here the preliminary is Isaiah 34:4), in the setting of which, in majesty and consummation, the judgment on Edom is seen. Edom with its capital Sela, now archeologically believed to be Petra, has indeed received just that judgment. Films are made to present the isolation, desolation, to emphasise the contrast of current death to the city, compared with its once glorious renown as a trade centre, the very items of the prophecy of its desolation being verified (34:13-15). The eerie circumstances of the palaces and places of the nobles (34:11-13) are duly fulfilled as if a reporter wrote from long ago. The point here is the setting.
Chapter 34 is that in which God declares the detailed inviolability of His word (verse 16), and just in the itemisation of what is to be found metonymically in Edom, and physically in its noble heights, comes the Lord's thrust. Just as all this prediction is made meticulously to happen, so His word will be item by item: in place. The events predicted will happen in sequence; the words God gives will maintain their force in their setting, His 'book'. Why ? ... "For my mouth, it has commanded, and His Spirit, it has gathered them" - Isaiah 34:16. This is how God speaks, and it is well to savour this in looking at the verifications.
The judgments are so; the principle is so; and, turning to our present and in detail, very different floral consideration: here the flowers also are... in place, on time, meticulously fulfilling the word of God.
So much for the flowers, roses and the... bouquet setting apologetically.
Now let us look at the forests. Isaiah 55:12-13 is set once again in the Messianic area, and we have this exposited in detail elsewhere in this work. For the moment, we notice the emphasis on afforested mountains in such a way that the trees constitute a sign. This of course must require a place and the place is that of the recipient of so much discourse, Israel (see Appendix A, Vol. 3). lt is indeed Israel.
Just as Ezekiel 36-37 had prophesied the desolation of the land as a divine provision for reproof (36:1-7), before that final restoration which we have been observing in its context, so Isaiah is here expounding the features of the joyful exuberance as that phase passes. He is extending some of the features of the return, as also noted by Ezekiel (e.g. 36:30,35) in the "not for your sakes" passages of God's merciful intervention. This is to be done 'at long last' (Ezekiel 38:8), in the "dry bones" regathering era for the nation, for His name's sake.
As the desolation was to be (and was) profound, so the luxuriance, the bouquet is profuse (cf. Isaiah 41:17-19, 60:13). Trees feature here abundantly.
J.H. Hunting in his Israel - A Modern Miracle, pp. 11 ff., provides the estimate that 200,000,000 trees had by that date been planted in reafforestation programs. These, one would feel, would be rather hard to miss. So too is the publicity. It strikes the popular imagination that those not swallowed up by some of the most systematic slaughter, of modern times should be so richly endowed so suddenly. It is just this striking contrast which constitutes the sign. Trees ? This is the term used of them in Isaiah 55:13, amidst an equally striking gospel passage, focussing the Saviour, the covenanted son of David. Here is the crux and criterion, the encompassing call, apt for all, commended to all.
The afforestation, noted in Isaiah 41 and 55: A sign it was to be; a sign it is!
The floral sign is present; the trees sign is present, and indeed - but we pass from it now to the sign of the Cross.
Next, then, there is the Cross, and the magnificent focus of Isaiah 66. Following the repudiation - pending repentance - of Israel, from their functional covenant co-operation with Himself (Isaiah 65:13-16), and the demarcation of the New Covenant times (66:3 - animal sacrifice is finished, just as the Messiah's sacrifice has come - Isaiah 53:10); and after the institution of the nation "in one day" or "at once" (as occurred in the famous radio announcement of the institution, the rebirth of the nation, as the British withdrew from their protectorate in 1948 - May 14): following all this, there comes the 'sign' (Isaiah 66:19). There is seen to be a divine world-wide judgment impending (Isaiah 66:15), one which will reveal to the world - "all nations and tongues", universally, the glory of God (Isaiah 66:18).
Meanwhile, therefore, prior to this revelatory dénouement, and in preparation for it, in a way certainly extending to this latter days phase, those who find the Lord and escape (66:19) the wrath of God, both current and to come, will act as missionaries throughout the whole earth (as we do, in the members so used, of the body), attesting the glory of the Lord to those "who have not heard" (66:19).
They will see, even if to distraction (66:18); but before this inevitable light, there is a spreading of the theme to those who were yet in darkness, that they should not be overtaken by the light in its fury, but still rather find it, with its sign, while there is yet time. Though all nations will statedly see it (66:18), there are those afar off, who must have it presented before that day of painful exposure and express judgment.
It is therefore in the face of this announced and coming declaration to all nations, that the missionary activity must proceed, and in the knowledge of it (cf. II Corinthians 5:10-11). This sharing was not foreseen as it is to be felt, in practice (Ephesians 3:5-6), the event surpassing the prospect in its fulness: but the Gospel was indeed in these Scriptures, as Paul proclaims in such exactitude and truth, in Romans 16:25. The Gospel, for which there is criterion of neither Jew nor Gentile, was one "kept secret" since the world began, but nevertheless made manifest in two ways:
1) "by the prophetic scriptures", and
2) by the proclamation of such as Paul. At this point, we are examining 1) in terms of its fulfilment in 2).

Accordingly, some - though they be of these Gentiles, - will God Himself "take for priests and Levites" (Isaiah 66:20 - cf. 65:1-13) in the New Covenant, and these will show the glory of the Lord till the time comes when it is inescapable "to all nations and tongues" (Isaiah 66:18 cf. 24:5, 13 ff.).
All nations will see His glory (v.18); but those enabled will show it first where it may be found, in (metonymically speaking) the cross: as Paul indicates in Galatians 6:14:
God forbid that I should glory except in the cross of our Lord Jesus Christ, by whom the world is crucified to me, and I to the world.
End of Excerpt.
FOR US, then, there are signs, signals from time to time. These do not CREATE the certainty of the word of God, or substitute for faith, any more than track signs create the track, or the beauty which surrounds the railway as it dips to the valleys by the sea, and exposes that testimony to the everlasting, though it be but created, symbolically that ocean in its multitudinous ways. How it abounds with its individuality of waves, roaring breakers, tunnels and water-spouts, its sonorous booming and glissade tracks for the vessels in the storm.
Such signals upon the track with its quality of glory (cf. Isaiah 33:17ff.), do however confirm the steps or stages on the track, being like friendly counsellors, like aides-mémoires to one's flitting mind, in case it should fail to realise its way at some time or stage.
As we have been following these floral and arboreal predictions relative to Israel, we have found a far more significant one: the sign of the cross, for it is this which is to accompany the missioning agencies as the new Covenant, for Jew and Gentile alike (Isaiah 42:6, 49:6, 66:66:19-21) goes forth, and people are won from the defilements of this world, the occlusions of its dull mind and the darkness of its undistilled heart. This as we have seen above from Isaiah 66, is the signal transcendental, past all the experimental delvings of man, as if by sending space rockets up he could bring truth down, or in exploring the created universe, as foolish as were the communists in Russia, they could evacuate God from His inheritance and make such natural pandemonium of great wisdom, over which they might humanistically preside.
Long ago did Paul exhibit the vanity of such merely altitudinal substitutes for spiritual reality! (Romans 10:6-12):
"But the righteousness of faith speaks in this way, "Do not say in your heart, 'Who will ascend into heaven?' " (that is, to bring Christ down from above) or, " 'Who will descend into the abyss?' " (that is, to bring Christ up from the dead). But what does it say?
"The word is near you, in your mouth and in your heart" (that is, the word of faith which we preach): that if you confess with your mouth the Lord Jesus and believe in your heart that God has raised Him from the dead, you will be saved. For with the heart one believes unto righteousness, and with the mouth confession is made unto salvation. For the Scripture says, 'Whoever believes on Him will not be put to shame.'

As you see earlier above, from Isaiah 34, God unreservedly proclaims what is to happen to this nation, or to that, in judgment, in wonder, and it comes. He needs not revision, no prompter from man, for "My thoughts are not your thoughts," as we saw in Isaiah 55 at the start, "nor are your ways, My ways", but rather as the celestial looms above the terrestrial, visibly, so does God move above the merely limited, delimited, created domain of man, cosmos and stars alike, which He has created, the visible from the invisible, the material from the immaterial, the dependent from the independent, the temporal from the eternal and His word interprets man and the universe with a logical coherence and precise coverage found nowhere else (cf. Repent or Perish Ch. 7, SMR Chs. 5-6, pp. 611ff., 620ff., Spiritual Refreshings Ch. 13, Ancient Words, Modern Deeds Chs. 9, 13, Little Things Ch. 5, Beauty of Holiness Ch. 5, Secular Myths and Sacred Truth Ch. 8, It Bubbles ...Ch. 9, Tender Times for Timely Truths Ch. 11).
It is made far easier to understand, since we ourselves create from the invisible domains of truth and courage, understanding and wisdom, peace and delight, and visible are our products in print. He however creates the engines of creation, the spirit of orientation, the entire power of man and his environment, so that it should grace existence with its forms, laws, powers and proclivities (cf. Repent or Perish Ch. 7, It Bubbles ... Ch. 9, Little Things Ch. 5, Chs. 9 and 13 Ancient Words, Modern Deeds).


EXTRAORDINARY ORDINARINESS,
FOR WITH GOD HIS NORMAL WAYS ARE UNIQUE
God's own ways are illimitable, for there is nothing to limit them - except of course Himself! That however is not a limit FOR Him but one FROM HIM! Thus God cannot lie (Titus 1, Barbs, Arrows and Balms 6 - 7), not because it is precluded by some force, agency or law, but because this is the way He is and wishes to be. If He could, then His would be a domain in which truth and purpose conflicted, and power and personality were awry, the one countering the other, His free actions and free words contrived into conflict, His person a turmoil, His life a struggle: but against what ? For there is nothing above Him, or beyond Him, for if there were, it would be He who, the ultimate, was just that very beyond.
As Psalm 145 tells us, His understanding is infinite and His greatness is unsearchable (Psalm 145:3, 147:5). This He attests by His word which is wonderful, which nothing ever aborts, for nothing is precisely the name of what could abort it. It does not exist because it COULD not exist. All is by HIS licence that does or can exist, and it does exist exactly because it is MADE to exist, for nothing has no inheritance or progeny, while what has been the base of all things, has been adequate for them for ever (cf. SMR Ch. 1).
It is contrary to what God is and would be, that He lie (cf. Repent or Perish Ch. 2, SMR Ch. 1, pp. 580ff., Barbs, Arrows and Balms 6 -7). Hence when His eternal word, enshrined in flesh from conception as an infant in order to manifest Himself definitively among men, comes into the world He is even CALLED the TRUTH, not a truth, a contribution. His is the mastery, for never man spoke as this man (John 7:46). It is the same with the operational characteristics of the word of God, hat it says, He does. As he forecasts, so history happens. It runs on the track, just as matter does on its appointed construction format, mind in its analytical penetration phase and spirit in its non-autonomous but very free way, often quite unabashedly splashing the heavens with its ire, fouling the depths with its glowering or ignoring it all, perhaps repetitively, till trouble makes it think.
That is what you would expect, and it is of course verification, such as appears on all sides relative to God, His holy word to mankind, the Bible and His incarnated Son, Jesus Christ. Truth is like that: it coheres, it soars without trouble, it just is. When, as it were, it flaps its wings, it moves. When it stops, there is still.
But then, you may ask, how is it that the Lord REPENTED of having made man, as we read in Genesis
6 ? The KJV rather says this, that He was SORRY that He had made man. The Berkeley Version puts it:
"God saw that human wickedness was growing out of bounds on earth, that the intention of all human thinking produced nothing but evil all day. Then it was grief to the LORD even having made man on the earth; He felt grieved at heart. The LORD said, I will wipe the human race I have created from the face of the earth, man and beast, reptile and birds of the air; for it is grief to Me that I have made them. But Noah found favor in the presence of the LORD."

What to man would be repentance, to God is grief. It is a sorrow of heart in terms of what is occurring, but it does ipso facto create the concept of deeming what one has done WRONG, merely burdensome to the last degree, a grief. To export human conceptions to God is unwarranted, unnecessary and sadly defective. Where the limited might repent, the unlimited is grieved, and moves toward aborting the mission, except for one thing, the famous "BUT" ... BUT NOAH FOUND GRACE. In other words, here is a pivot. There is a gracious favour relationship still left, and on that hinges the future of the race.
God of course knew of these things beforehand, but we see something of the movements of the divine mind, its grief, its erection of the regress to ruin for alienated and unrepentant flesh, together with its insertion of grace (*1A), its action in mitigation and its result, ALMOST all goes, but SOMETHING CHOSEN stays.
That is what we find in Genesis 6ff. , and this the world will come to find yet more drastically as the appointed journey proceeds, and its saints, this time, are evacuated not to an ark but to Christ (I Thess. 4:1ff.), whom the ark symbolised (I Peter 3:21ff.), the only Saviour (Isaiah 43:10-11, Galatians 1, Ephesians 1:10, Acts 4:11-12).
It is the same with the coming of the Son of God as the Son of Man. In Psalm 22 (cf. Joyful Jottings 25) you see the predicted crucifixion quite clearly and in considerable detail, the tossing for the clothes, the bitter drink, the gaping bulls, the decrying and satire, the indifference and callousness, the suffering and the shame as Christ, the vicarious sin-bearer for all who come to Him, dies in apparent ignominy, which sin actually deserves, only to rise in indestructible power, which innocence actually gets, HE ALONE being innocent, for as to man, all else has sinned.
Now when He CAME to this place in HISTORY, He did not fail to cry out, My God, My God Why have You forsake ME! since this was in the predictive Psalm, out some 1000 years for inspection before God wrote it into history itself. Why then did Christ so cry out, with His precise knowledge of scripture ? Did He not know what was coming, who so often and so vigorously announced it advance, even rebuking Peter sharply when he tried to dissuade Him from the cross, before it came (Matthew 16:17,23).

And that ? it is the shortest lived 'papacy' that ever was, for "one is your Master, even Christ" (Matthew 23:8-10) as is plain for all to see, if they will (John 7:17).
It is the same that one is your ROCK, even Christ (I Corinthians 10:1ff., Psalm 62, Deuteronomy 32, Isaiah 44:6), and there is no other rock. "Who is a rock, except our God!" (II Samuel 22:22).
The ungraced falls, the engraced (Ephesians 1:6, literally) is planted firmly upon Him. But why did Christ repeat these predicted words - "Why have You forsaken Me ?"
Christ so cried out because it was the expression of desolation which is the nature of the impact of unpardoned sin on the uncovered human breast (Isaiah 59:1ff.). This SEPARATES a man from his God; and when it is God who is so exposed AS MAN, then the cry of anguish is the stark, staring reality of our judgment being borne, even that of all who ever have come or will come to Him (Romans 5, Ephesians 1:4), for the Lord Himself has chosen us in advance, though He fain would have all, knowing the bounds HE SETS TO HIMSELF for His own glory, in accord with His will.
Love does not invade. It does not recklessly insist on its own way; and even God Himself, making all ways, does not assign to man what He deems inept. It is for this reason that in the Bible He so often is found impelling, despite all His majesty, His case, His cause, His truth, His mercy towards what times almost without number, is rejected or even reproved.
Knowledge does not remove reality, but affirms it; and in reality God is love, and so calls (Matthew cf. SMR Appendix B), and in the flesh as Christ, so cries (Matthew 27:46). Reality itself, its source in all creation, the very eternal Word of the living God (John 1:1, I John 1:1-4, 8:58, Matthew 11:27), He experiences no short-cuts or short circuits, but the full shame of man's fall as for man, He bears, and rising, He raises all who receive Him in faith as He is, in what He has done, the living God made flesh, justified in the spirit, resolute in heart, tender in appeal, dominant over all evil, Creator of freedom, dispenser of justice.
That again is why He is found advising us to SEEK THE LORD WHILE HE MAY BE FOUND, for as in the flood, above noted, He acted to extinguish all but a few of the flames of man, the fiery spirits of man embedded in their harbour of flesh, so He acts now.
He will not always strive with man (Isaiah 57:16). He will not always contend, for the spirit of man would fail before Him, since man is limited. It is wise then to seek the Lord at an apt time, for it is not only floods, but rather a hardening which becomes a permanent barrier, so that the desire being gone, the doom is apparent: it is that which is to be feared, many so trifling with Him that even His blood is trodden under foot, as if to put Him to an open shame (Hebrews 10). Blessed he, blessed she, blessed the child indeed who is brought in faith and repentance through that yet open door; grievous the lost whose heart may smite them, yet they do not relent.
God, however, knowing all, knows His own, and it is therefore a wonder so snug in truth, and a marvel so celestial in ultimate magnitudes, that the saved may rest in Him; for He gives rest. He knows His own whom He has saved, and as Titus tells us, this is a process from kindness to man, so that we have been saved, and come to an inheritance, as Ephesians 1:11 categorically states.
There are no 'if's' in such a case, for purchase is final when once made (Romans 5:1-12, John 10:9,27-28), the merely nominal becoming the witnesses of their own pretensions.


FROM FLOOD TO CROSS, FROM CROSS TO CONVERSION
Thus from the flood and the Cross we find this: that God certainly feels, and can be grieved, and that He may indeed reverse an operation in grief, but that for all that, He does not abort His missions or contradict His actions, but fulfils them with the infinite understanding of which Psalm 147 speaks. Nor is He even without counsel, for His thoughts embrace the actual end from the first, like a gifted novelist, who is very well aware of how it will end, but for all that enjoys and rejoices in the various stages of his book as he writes it. Nothing dashed by this knowledge of the ultimates for his characters, rather he is feeling - perhaps with acute sensibility - the various issues and challenges, trials and deep cogitations of his creations with no mean intensity, as they live before him.
With man this may be so; how much more can God so envisaging all things, and knowing all ends, yet harbour His thoughts in the ways to them, and vividly and with reality, compass the temporal as it goes.
He has no time limit as do we (Romans 8:29ff.), for time itself is His stated creation, and in whatever mode things in His eternity (for it is He who "inhabits eternity" - Isaiah 57:15) transpire, in the very form of God (Philippians 2), it is certainly not the same as our own mode, which often requires us to wait for what we do not see, whereas God lives while what He does see, comes into due being at its own due time. Indeed, for His purpose, He has actually SET SEASONS AND TIMES for those on earth, yes for the very nations, if haply they might seek Him (Acts 17:26-27).
Let us hear this:

"Therefore, the One whom you worship without knowing, Him I proclaim to you: God, who made the world and everything in it, since He is Lord of heaven and earth, does not dwell in temples made with hands. Nor is He worshiped with men's hands, as though He needed anything, since He gives to all life, breath, and all things. And He has made from one blood every nation of men to dwell on all the face of the earth, and has determined their preappointed times and the boundaries of their dwellings, so that they should seek the Lord, in the hope that they might grope for Him and find Him, though He is not far from each one of us; for in Him we live and move and have our being..."
Hence when the time for the flood comes, HE FEELS IT INTENSELY, one of our own novelists being quite able to do the same, and aghast in horror, feel the grief of heart that such a creature as he has just penned should be, and yet, with constraint, await the time of the end, before he shows its final configuration with due adjudication! There is then a sorrow of heart which is one involving rejection, of mind with a dissociative tendency, but this is held in the limits of purpose, and with God, these involve the resolution known from the first (Revelation 13:8), as in the "Lamb slain from the foundation of the world" (cf. Acts 15:18, Isaiah 46:10). Thus 1000 years in His sight, in survey, are as a day (Psalm 90:4). The engineering, the engines of power, the outcomes of kind, the interstices of sensibility, all are known, seen, evaluated of old, seen before time raised its little head and said, Here I am, wait!
This is not, in the confines of the other scriptures, to be construed as He does not care or know what the day is, for this is precisely what He created; but rather that as the AUTHOR of all this, He can see beyond it and above it, like an aeroplane above the impeding earth, free to rove and to see. What the earth-bound must wait in their trains and push-bikes to find, he wafts over at once!*1
Similarly, then, He felt the grief that such a thing as SIN should IMPACT on His very innocent and righteous BEING, and in that grief cried evocatively, "WHY HAVE YOU FORSAKEN ME!" in that rhetorical question of all rhetorical questions, in which reality showed its face, and love its heart.
So does Christ, God as man, show categorically and simply, the reality of these things. In Him, and in Him alone, in word and in deed, in grief and in joy, there is the unbounded felicity and wonder of God, put freely and voluntarily (Psalm 40) into the confines of flesh, yet without sin and without losing that identity by which He is who He is, for as He said, "Before Abraham was, I am" (John 8:58).
People may wait years for some glory in astronomy, some due time for some conspicuous event, but God announced His own coming both in detail and date (SMR Ch. 9, Highway of Holiness Ch. 4). The Jewish nation knew it, but failed to observe its significance (cf. Luke 19:42ff.). Now that He has come and as for His first coming in earlier days, so now in our time, His second Coming draws near, the Gentiles as a whole , are inclined to do the same. What Israel did then, with an all but incredible obtuseness, now do the nations do, with an even more staggering disregard. Non-learning is one of the characteristics inherent in non-repentance!
Indeed, we see here how beautifully there fits into the sphere of His operations, this principle declared through Paul, "God forbid that I should glory except in the cross of our Lord Jesus Christ by whom the world has been crucified to me, and I to the world" (Galatians 6:14). Here is the actuality of the knowledge and thoughts of God, shown to the world, as His love, crossing the barrier, makes the sublime visible and the majestic lowly. This interface, this investment of the eternal in time, it has no limit to the imagination, since the all-knowing consented to become a baby, and the all-wise to become a youth, the all-caring to become a carcass in body, while His spirit soared back to His eternal home.
This, it would be wonderful; but reality is as far above this as the heavens above the earth. This would adorn poetry; but what He did adorns history, invaded geography, spoke to physiology in a language it had not often heard, and never without living human instrument, namely that it resume its tasks in higher modes, and to anatomy, that it come back in better build, less limited by space, but still able to occupy it. Thus reality had bow to it, the creation, and majesty had come to it, the little dogs of the earth, like a huntsman calling. The victim became the victor, and the ineffable the impregnable, for death itself obeyed Him no less than the winds and the disease, the corpses which He had raised when still alive in the flesh on earth. (Cf. Resurrection, Index, and SMR Ch. 6.)
Just as ONE failure then would have ended His ministry, for that would show that He who failed was not God, so ONE TRIUMPH here showed His authenticity (Romans 1:4), by resurrection there being declaration, THIS is the very Son of God!
<![if !supportLists]>· <![endif]>Thus is the spasm of earth brought its antidote, though many insist on its cerebrated convulsions to the end, and will gain them for their pains; and so is the chasm of human conscience brought its balm, for now is the blight detached, to be re-attached to Him, alone able to dare it, bare it and make it despair through His triumph, for thus our sins and our iniquities He will remember no more (Hebrews 8), for He has so obtained an eternal redemption (Hebrews 9:12-28), in ONE only action, ONCE performed for ONE people, who are HIS!
<![if !supportLists]>· <![endif]>Thus renewed eternally, their inward man being renewed as the outer perishes, they come at last to the bastions of eternity, conducted by the work of Christ, that finished work of grief and delight (Hebrews 5, 12) wrought on earth, but above this earth, for His thoughts are not our thoughts.
To our present purpose, then, we see something of the thoughts of God in their very uniqueness, from what in His kindness, He has seen fit to expose. Indeed, being exposed on the cross, He saw fit to manifest the deepest truths from a pulpit extraordinary, an altar sublime, a tower indestructible, from which He still appeals to men, drawing them to Himself from this lowly eminence (John 12:32-33). It is there shown that it is in His DEGRADATION that He so draws man, that He in His exaltation should condescend to such ignominy in such a cause, for such a REMOVAL OF JUST GRIEF with such an annunciation of JUST JOY, thus showing the whole heart of repentance once and for all.
God's grief, as exposed in Genesis 6, and often thereafter, is made manifest to man at his strenuous sins, devious iniquities, blatant inequities, and spiritual squalor; yet it is this which becomes the valley of His triumph, for He has overcome it in His action, wrought by His counsel, accomplished by His living word, incarnate, resurrected, and to return in power. Man's repentance is the divine outreach that finds it mark, and this both without force and by a divine knowledge that recovers and does not ignore the nature of what He has made, its very nature in His own image, nor sidestep his plight.


REPENTANCE, REALITY AND RENEWAL
Here on the Cross of Christ, what do you see ? It is the aversion of God to man in his sinning continually, His horror at this thing, His impulsion to degrade and despatch this unseemly mess, as often justly assailed from His mouth for its pride in its supposed morality as for its debasement in its admitted follies. Thus many harlots go into the kingdom, being repentant, before many of those so exalted in their own esteem, and trusting in their own works, that their overweening self-glory, in all its feigned modesty, is more atrocious for heaven to bear, than the most debased failure (Matthew 21:31-32).
The same revulsion is seen in Isaiah 1, where God excoriates the rhino flesh of the super-sanctified bastions of self-assurance, hating their devious hearts in sacred clothes, while their actions expose their cunning contrivances, or indifferent plausibilities, mingled with pride.
The ultimate category in the divine grief at man is surely then this, that there IS REVULSION and there is GRIEF, but there is also ACTION and RESOLUTION, so that what is appalling past bearing, is able to be MADE APPEALING through action. Then, even when this action involves the coming into fleshly format of God Himself, via His eternal word, sent from heaven for the purpose (John 3:16, Isaiah 48:16, Zechariah 2:8, I John 1, 4), His eternal life set in such a form as this (Philippians 2), He is able to distinguish the execrable from the redeemed, and to make the one the other as He will! Thus repentance becomes restoration, the divine grief becomes spiritual grandeur, and wiping out becomes the wiping of tears of contrition in those reached by His Spirit. In this way, love has its ambit, purpose finds its target, the Fisherman uses fishermen and men are found, yes women, children, households joining the household of faith.
Thus too man, though impervious to all appeal, assured in all macho horror of little life in its keen moments of the flush of blood, may repent, being enabled so to do, not by divine invasion, and despite human evasion; for the Lord whose works are all performed for man in predestination before our time so much as commences (Ephesians 1:4, Romans 8:28ff.), knowing our frame, and His intention, does not despise our wills (Matthew 23:37, Luke 19:42ff.) any more than He relies on them (John 3:1-10, Romans 9:16).
Foreknowing all, and depending on none, without abuse of human responsibility or will (Romans 9:22), yet without their distemper as if this and not He were sovereign, He implements what is right in His sight, so that it becomes indeed just as He has said, that THIS is the condemnation, that LIGHT has come into the world, and men loved darkness rather than light (John 3:19). This is most explicit. It is NOT that men sinned; it is NOT that God did not so love the world, for the exact contrary is repeatedly stated, or that He did not extend love to mankind itself, for this too is stated, or that the love was somewhat truncated, for in Colossians the precise contrary is presented. For His part, HE WOULD HAVE all.
The condemnation that a man may ultimately gain is in the very face of the fact that IF CHRIST HAD NOT COME AND SPOKEN AND DONE WORKS SUCH AS NO OTHER EVER DID (John 15:21ff.), they "would not have sin", hell would spare its pangs, condemnation would NOT be their lot. As John 3:19 tells us, the condemnation is this, that the divine is not preferred, yes even when present, yes even when appealing, exhorting and giving protestation. It is accordingly, the divine displayed, the redemption portrayed and paid for all to be His, and this scorned which is fatal; and that not because of His lack, but because of the preference read by God past all the petty thoughts of man, cited in the place of His defined desire as the ground, and in the field of redemption.
It is NOT, then, that God loved some and felt nothing for the rest, for He would have ALL men to be saved and come to a knowledge of the truth, to be reconciled (I Timothy 2, Colossians 1); and it statedly pleased the Father, having installed Christ in the flesh, yes the very fulness of the Godhead, to have ALL to be reconciled. It is useless to wriggle one way or the other. The word is not with any such action as that. Neither is the divine mind limited to man and his sick moments of psychology, nor is man invaded by God as if all His appeals were showmanship and His stated principles a lie.
Rather does man find God and God find man, in that glorious operation of divine understanding, the plague of human blindness meeting the wonder of the divine healing touch, itself distributed not in prejudice to any, nor in dismissal of the nature of any: the LORD knows who are His, and fain would have all, but limits Himself to and by what love is. Love is like that. Love is of God, and only in Him is to be found its source, original and magnificence, man finding it as he finds Him. Even humans have some touch of it, and when knowing the Lord, see far more, like those lifted up to live in heavenly places (Ephesians 2)!
Repentance is not a synergistic work (John 15, Romans 9); nor is it a sovereign invasion (Colossians 1), but an issue of interpersonal dealings of unique status, glorious stature, delicate disposition from the divine. The sovereignty of God is not run by a sovereignty computer, but by the One who IS God and whose sovereignty is the expression in practice of what He is in Spirit. HE IS LOVE. The concept of mere failure to express Himself in this domain of love is starkly contrary to Colossians 1, I Timothy 2, Matthew 23:37 (cf. SMR Appendix B), Ezekiel 33:11, Lamentations 3:33, John 15:21ff. and indeed to all the multitude of appeals in Scripture, and of divine griefs, the symptom of a 'repentance' as in Genesis 6:6 translated with His majesty, as active repugnance with the profound plan to overcome the obstruction already present (cf. *1A below), and so having a resolution which does not undo all, but makes some! Justly would all be undone; mercifully some are 'found', just as Noah found grace in the sight of the Lord.
Similarly the concept of human sovereignty on which God inept and frustrated waits, is as bad, if not worse. For then the thoughts which are not our thoughts, but are above them as the heaven the earth, become subject to the earthy! NOT of man's will says Romans 9, you did not choose ME says John 15.
No, God in the grief of His loving heart, and the dominant power of His sovereign will, but magnificently lacking in mere domination of spirit (Ezekiel 33:11, Matthew 11:28-30 cf. Matthew 20:25-28), for love does not selfishly seek its own (I Corinthians 13:5), aligns His own people, testing and knowing all things; and the whole affair rests on HIS FOREKNOWLEDGE, even predestination being statedly logically subsequent (Romans 8:28ff.). This knowledge, it is not that He watches their movements and follows, for this is excluded (Romans 9:11); for God is not an observation post but a great King whose rule has the majesty of omniscience, the reality of truth, the discernment beyond man's mind, hopes or wit, will or considerations, the accuracy of justice and the immutable beauty of the thrust of mercy.
Moreover, such an unbiblical and superficial concept as awaiting merit to display itself (versus Ephesians 2:1-12, Romans 3:23ff. in the rankest possible way) would in no way explain human responsibility, scripturally defined and palpably present, for then what they ARE determines what they do, and there is liberty in that, the only responsibility then being that of sin in the first place, which leaves no liberty, so that instead of all place for love, there would be NONE at all!
Not so is the biblical depiction.
In the wonder and grandeur of His majesty, indeed, the exact opposite to this is repeatedly affirmed and should be believed by those who accept the word of God; and it is this which evidences the glorious nature of the Sovereign. It is not left to such pathological proclivities of man to be the determinant, but to the very mind and power of God, implementing salvation not in a vacuum, as if He did NOT foreknow His own, but in those whom He does (statedly) know and foreknow (Romans 8:28ff.); and this not as if their merits reached Him, for they have none before Him, being children of wrath (Ephesians 2), dead in trespasses and sins.
Rather does HE rule the repentance, without aborting it; instil it without contriving it; so that it is truly human while divinely secured.
Indeed, in that mind of His, He is ably and amply aware of all things, not resting on this facet of man, or that, as if this action or that were the genesis of man's translation from outside to inside His kingdom. The wind blows where it lists, said Christ (John 3). Instituting the salvation from above, He has done so with due concern not to make meaningless the responsibility of man, but rather to express it in His own veritable and veracious decision, so that man is indeed responsible: if not sovereign as though he were the final court for his own soul, yet implicated in the discrete action of Him who is.
Man accordingly is more responsible than any mere psychology could have made him or self-limited autonomy could contrive, such a thing merely expressing what he is and cannot transcend; for he is responsible before the all-seeing eye, the all-knowing wisdom of God, who works all things after the counsel of His own will (Ephesians 1:11), and knows well how to implement ALL of His counsels at once. God Himself reaches what love would reach in its own way, neither aborted by human disease, the closing of the pathological eyes, nor yet merely dictatorial as if God turned off love for some from the outset.
Alas many seem to confuse the absolute power of God to resolve as He will with some penchant to abort His love; or His absolute foreknowledge of what is to be, duly then predestinated, with the WAY He reached His resolution! Such is a non sequitur and worse, contradicts both the scripture as in Colossians 1, and the way and words of Christ as a Person on earth! As shown in Predestination and Freewill, the love and appeals of Christ (as in Matthew 23:37, Luke 19:42ff.) are of biblical necessity precisely in CHARACTER in accord with the very mind and heart of God, whether in the predestinative action or elsewhere!
Rather, then, is the Lord able to make man what he is not, but should be, with restraint truly divine, providing grace as He applies His transforming truth where, past all man's contrivings, it finds rest for its quest. The working of the Lord in man is filled alike with the wisdom and the love that are His prerogatives*2 and principles. So does man repent, a supernatural action its source, a natural creation its site, the image of God in creation duly regarded as such, man saved despite demerit, by love not prejudice, in truth not tyranny.
In Predestination and Freewill, one has shown how readily these things COULD be done, simply to demonstrate the unique ability of biblical wisdom to answer this perennial problem area of man, and not to indicate the actual methodology. For all that, the device chosen does result from ardent effort to make all things accord with revelation as given. Yet how God does it is His affair, in the very form of God; THAT He does it is now both shown in glorious harmony with reason, yes and beyond anything it could have concocted (Tender Times for Timely Truth Ch. 11), relying on what ONLY GOD has done or could do.
So does reason clap its hands, so does majesty expose His hands, even to nails, to bring home to man his sin, and home to Himself His people.
Man can never be divine, but the divinity of God can make man truly human.
The creation is an alliance of freedom and godliness, design and openness; but the recreation is an alliance of redemption and godliness, renewal in reality, apart from the straining chatter of this earth in its feverish spasms, and the noisy protestations of conscience, robbed and drugged, bound and in many bewildered. It is necessary that God should so act, and what man needs to realise is this, that the absencing of human life from God is the ground of its ruin, the cause of grief and the occasion for a provision of God so profound, so costly and so clear, that it is this which in nothing can forgiven, when it is slighted, or replaced when it is despised. What mercy that eternity thus does not at all depend on some mood of a moment, for known to God from eternity are all His works, and salvation is one of them!
There is majesty and splendour, a divine love, a divine interposition, a divine principle and assurance, a human offer superintended by God, to translate man from the trash of sinful occlusion, cataracts against God, to the purity of heart that can peaceably be His companion. Then again, THAT ALSO is divine, for the cost is not some change of emotion, but payment of life; and the removal of curse is the experience of it by Christ, the breach of death the bearing of it. But most endearing is this, and most consistent with deity, that NEVER is love lost by sin against rules, only by sin against redemption.


END-NOTES
EXCURSION into the
INTERPOSITION OF DIVINE MERCY
Psalm 106 is filled with the attestation of this gloriously efficient, sufficient working of grace in the Lord, through history providing dramatisation of the divine wonder. Grief/wrath/repugnance works as any father may know if he watches the failure in cleaving faults of his son or daughter, repeatedly or ruinous in dimension. The interposition of mercy may then be wrought, with the resolution of grace. Such is the stable situation which can however be marred by non-repentance and chronic continuance in evil; for man is a limited being, and not forever is the heart accessible, and with God's mercy, not forever is the soul ready for its resumption (cf. Isaiah 57:15).
There is a time for the reception of divine mercy (Isaiah 55:5-6), the passing away of which (it may be amazingly extended with some) may lead to a heart so hardened, and a searing so savage (cf. I Timothy 4:2) that the instrument is no longer worked on by the Lord: it is not that He could not, but that in His own Spirit there is a time when the advent of mercy may be past for the unbeliever, the formalistic, narcissistic worshipper (cf. Isaiah 1, Hosea 7-9, 12:10-13:4). In Ezekiel 47 terms, the terrain becomes marshy, and the healing waters do not go therein...
I Kings 17 with II Chronicles 36 gives some indication of such a passage of events! However, even in Hosea 13, we see that "nevertheless" leading on to the resolution, encapsulated in Hosea 13:14 with such glorious determination:
"I will ransom them from the power of the grave,
I will redeem them from death.
O death, I will be your plagues,
O Grave, I will be your destruction."
In Psalm 106 we see repeated occurrences in which mercy intervenes in a way which almost reminds one of a tender mother pleading to placate an outraged father. SO has God created in mankind different specialisations, not entirely total, but nevertheless often discernible, in which facets of His own amazing beauty of holiness appear reflected in human diversity, which in Him appear in their perfection and originality in one Being, multiply expressed. It is such qualities which, sin and curse apart, may in measure appear in His creations.
When therefore God RELENTS, it is not a contradiction of His intention, but an affirmation of His mercy (Ezekiel 18, 33:11); but He does NOT relent on what is definitively and deliberately set down. When He states it will be; it comes. When He long seeks first, it is testimony to what lies behind and before judgment!
Often the final declarations come after much persuasion in His love to man;, but they DO come. In the case of Ezekiel you see this explicitly shown when the people in their crass obduracy, taunt the prophet that nothing is happening, that there is only delay. The following chapter, Ezekiel 21 contains some of the most graphically disastrous expressions of the coming judgment beyond all parlay (Ezekiel 21:1-17), especially in vv. 16-17, where you see the flashing swords which in fact of course came, vivid to the imagination. Long did God make gracious offer, exhort (cf. Romans 9:22), show imagery (Hosea 12:10), endure, find yet more ways; but in the end, the beginning past, the finale arrived like the Flying Scotsman of old!
The stirring of His heart in revulsion is not mere disgust; and the wonders of His enduring labours for mercy, know no bounds, even cursed death their measure; but the power of His Spirit and the wisdom of His heart being infinite, mean that the ends are already known, and the constructive resolutions always apparent. When then in zeal the Lord moves away from mankind, it is not without His zeal moving towards them, the latter gloriously proficient; and so the matter reaches its final harbour, with many human vessels following.
From the first, He has known who they are who are His (Romans 8:29ff., Ephesians 1:4, Isaiah 46:10), as to the last He has sought and wrought, letting nothing fall that love may collect. Knowing from the first what He would do, He expresses no mere facade as He does it! When, therefore the Lord repents of action past, or is grieved at it, as the NKJV translates, it is not a rejection of His own action, but a terminus for the continuance of its abuse, replete with a provision for the overcoming of the disaster. The cross of Christ is its finale, the resurrection is confirmation, and the return of Christ is its exhibition.
Let us examine something of this in this Psalm, for it pithily exhibits much in this field.
in 106:6-7, the plea that they have committed many sins is followed by the recollection of the divine mercies, seen in historical perspective. At the Red Sea AFTER the effusion and multiplicity of mercy, like a vast flowing fountain (cf. Zechariah 13:1, Psalm 103), there follows a grumbling on the part of the race at this very time being accorded an epochal deliverance from an alien power, Egypt. This was an evacuation from a tyrannical oppression, that of the Pharaoh, and a meticulously worked out plan of salvation for the enslaved race. Not co-operation but dissatisfaction comes to the fore.
In verse 8 we see the parallel to the "BUT" of Genesis 6, "but Noah found grace in the sight of the LORD." Thus the divine mind is not stunted, nor is His plan rendered inoperative because some have so acted that were it not for the infinite depth of His counsel (Psalm 147:5), all might be spoiled, the race ruined and gone forever, with the plan of the Lord entirely aborted.
In verse 8 we see the parallel to the "BUT" of Genesis 6, "but Noah found grace in the sight of the LORD." Thus the divine mind is not stunted, nor is His plan rendered inoperative because some have so acted that were it not for the infinite depth of His counsel (Psalm 147:5), all might be spoiled, the race ruined and gone forever, with the plan of the Lord entirely aborted.
Not so! Not so at all ... mercy has it methods which in wisdom are brought to the light. That case may indeed in terms of the unchanging nature of the eternal God, be translated into the Gentile world where now one might be pardoned for thinking it is all over: the whole collection of artificial religion, endless profiteering prophets (false ones as predicted in II Peter 1, arising from the very heart of the church itself, like Judas), spurious idealisms based on nothing precisely and casuistical leaders, acquiring power and deploying guile.
This might be thought if one were sufficiently superficial to ignore - not the moral majority but - the low profile pastors, the godly people, the reliable witnesses, the gracious men of fidelity, women of spiritual ardour and resource in the Lord, who for all the fanfare of evil, continue and proceed undaunted.
ALL, the erosion of the edifices of religion in much, and the continuance of the spiritual realities of the Christian Church in the very midst of this bogus affair, this flirtation with the febrile fancies and artful fantasies of the Age, all is predicted in detail as we have often seen (cf. SMR Chs. 8-10, Biblical Blessings Ch. 2, News 121 - 122). It is not the first time such an outrageous invasion has occurred or such satanic endeavours to blow up the church, with pride in cultural follies on the one hand and the destruction from its explosion on the other (cf. Ch. 3 above). Indeed, even in Elijah's day, that prophet needed assurance, and gained it, that there were still 7000 who had not bowed the knee to the false Baal, in Israel. Think of that! 7000 in how many million ? Compute the percentage in round terms! So the case remains, FEW there are who enter the narrow gate (Matthew 7:15) and rely on the word of God in reality and in truth (John 14:6, Matthew 7:21ff. 7:24ff.). Devious duplicities did not begin with the 20th century, though they may come near to an end in the 21st! (cf. Matthew 23, Isaiah 1, Answers to Questions Ch. 5).
Thus we return to Psalm 106 to find that exhibition of the mercy and judgment of the Lord, that alienation from sin, or grief, or wrath that may be elicited in all righteousness and truth, and that impact of mercy which descends like a gentle rain from above on the parched and even flaming pastures below (cf. Psalm 72).
In 106:7 we see one of the major failures at the Red Sea: they did not REMEMBER the multitude of your mercies. They HAD been multitudinous. Moses had to be saved from infanticidal murders on the part of the marauding Pharaoh; found by a Princess and brought up in court; have thus a place at court, be an established personality, however much compromised in one act. He had to be taught patience and grace in a foreign country; be called; respond; have his diffidence overcome relative to his powers of speech, so that the Lord provided Aaron (Exodus 3, 6); have his uncertainties or diffidences resolved in the miracles of Exodus 4, gather the courage to confront the ruler of the massive power, as it then was but is not now (as predicted would long be the case in Ezekiel 29:14ff.), and then proceed.
In what then did he proceed ? He then became a flaming fire, challenging Pharaoh repeatedly without regard to anger or danger, the miracles of God afflicting the land of the renegade ruler who repeatedly undertook to allow the enslaved Israel to depart from his land and continually refused when the plague, in recognition of his acceptance of the Lord's demand, was withdrawn.
Thus each plague had its replacement, and as to be expected from the wisdom of that Lord whose plan of salvation itself has been exposed over the millenia in a host of ways, each had its cumulative place in the overall divine strategy.
All that had occurred, and Israel had even got travelling funds (Exodus 12:35ff.), and now on their way with vast atmospheric guidance provisions, they COMPLAINED with wistful hearts about the situation they found! It reminds one of Lot's wife looking back, when a vast inundation was to rain down, asphaltous moreover, on the non-select cities of Sodom and Gomorrah, forever remembered in the very name of their vice, was about to destroy a whole civilisation from which her family was being individually extracted!
There you see it: the mercy, the judgment, the individual grace, the kindness, the rebellion in the midst of it, the divine selection of His own, the interposition of grace in the very midst of weakness, and the effecting of judgment where it is to be.
Accordingly in Psalm 106:8, after the review of some of these Exodus-type events, the sins of the past, the Psalmist notes this mercy which overflowed with grace: "NEVERTHELESS He saved them for His name's sake..." It is in accord with His very own nature, expressed in His being, signified in covenant, manifest in His works, that He saves them. In mercy, He provided, in mercy, He acts. Provocation from creatures does not rule Him, but in His mercy He knows where is the resolution, and while it may end for many in judgment, there are some whom He finds, and amazing in His love, He then declares that "the LORD of hosts shall be for a crown of glory and a diadem of beauty to the remnant of His people" (Isaiah 28:5).
Thus does He seek the lost (cf. Ezekiel 34), and so does His mercy show itself that many may believe. As we have seen, in His restraint at the Exodus, He showed forgiveness, and in so doing, it made the power that is His who has this mercy (Psalm 106:8), to be publicised throughout the world of that day, so enhancing the awareness of 'flesh' of what is in store, not only judgment, but from the very love of God.
Moreover, it showed what is the scope of what HE WILL DO at its time (explicitly compared in Micah 7:15ff.), when He further delivers many of the people whom He has called from those days (cf. Deuteronomy 32:43ff.) to Himself (as in Zech. 12:10, Romans 11:25ff.). Those new mercies have already begun in our own contemporary world (cf. Luke 21:24, Zechariah 12:1ff., 14:1ff., SMR Chs. 8-9), and so does the unchanging NATURE of God require wise discovery. He is inimitable, refreshing and delightful, but no means will acquit the wicked (Nahum); delving to the depths to MAKE A WAY for the repentant, who become the redeemed, the covered, the children of God by gratuitous gift (Romans 6:23ff., 5:15, Ephesians 2:1-12).
Thus it is that Psalm 106 summarises some of the deliverance that came to ancient Israel, despite their grumblings; and it proceeds to the next provocation: "They soon forgot His works; they did not wait for His counsel."
Impenitent and impatient, they proceeded without faith, in the mass (cf. I Cor. 10). "Leanness to their soul" is an instalment of judgment, and one so internal to the life of man, that it could help to move the mountains of unbelief, even to consider, to think, to meditate! (Psalm 106:15) on such things of the past, that the present should be better equipped! Indeed, this 'leanness of soul', is an epochal affliction in the courts of psychiatric power of this present day of our own!
The sense of EMPTINESS of which famed psychiatrist Jung spoke, is not far, is it not so, from "leanness of their soul" ! Further review of the lessons of disgrace as it reviles or rejects grace, and moves with presumption and WILL not go on in the way of holiness, is to be seen in 106:16-22 (cf. Numbers 16).
Here you have an intricate assemblage of teaching. First, it is the Lord who USES Moses' concern to have elicited the abundance of His own mercy. In so doing, however, He allows us to discern the fact that Moses in his compassionate concern that there be SOME WAY to deliver SOME of the people, is a type of Christ (cf. Matthew 23:37, Luke 19:42ff.), whose intercessions and tears, whose pity were but part of His work; for Christ Himself ALSO DIED ON THE CROSS to cover the consequences of sin for justice, for as many as received Him, offered to all,
effective for some (Isaiah 53:1-6, Romans 8:32).

Moses' intercession was to the mercy of God, whose love for this world was such that He actually sent His only begotten Son to it as Saviour, that not only pity but performance should make divinely available the Highway of Mercy (Romans 3), which is also that of Holiness (Romans 6, Isaiah 35) through the victory of faith (I John 5:4, Romans 8) in the efficacy of the resurrected Christ (Romans 1:4, Ephesians 1:19). In ineffaceable grace, He it is who NOW makes INTERCESSION for us who believe, for those who will come to Him, and continues in the mercy of His Father, its very fountain of expression (cf. Hebrews 7:25).
We are considering the relationship of wrath and mercy, judgment and deliverance, the zephyrs of divine mercy, and the fact that God has marvellous ways (cf. Micah 7:19ff.) of interposing mercy, shown in examples numerous, in principle in His declarations (such as Ezekiel 33:11, I Timothy 2, Colossians 1), and in His works as here reviewed regarding the Exodus, culminating in that objectively paramount exhibition, the love that would have even His ONLY BEGOTTEN SON die for sin, and experience its very pangs, AS IF guilty Himself, but do so VICARIOUSLY.
No greater exhibition could be rationally imagined, or realistically conceived, than this. Yet it passes all reason, that One so great should love so greatly; it is not at all CONTRARY to reason, but grander than its highest unbased speculations. The Gospel is sui generis, donated by God from the firstlings of sin, for the last things as well as the first; for the understanding of God is infinite.
Psalm 106:40-47 shows the impact of mercy even where desolations come to be proceeding apace .. and why did He so act, or what was its occasion ? This:
More generally Joel tells that "whosoever shall call on the name of the Lord shall be saved" even when the day is late, and the sun of grace is nearly set before the coming judgment of the Lord (Joel 2:32 cf. Acts 2:21). In this vein, Luke 15 exhibits the depth of mercy, the joy of grace and the unrestricted wonder of the divine love as it sallies forth, as it were, like the father receiving his penitent son, for "the LORD is near to all who call upon Him, to all who call upon Him in truth."
"He will fulfil the desire of those who fear Him,
He also will hear their cry and save them. The LORD preserves all who love Him"
(Psalm 145: 18 cf. John 10:9, 27-28, Titus 2-3).

So does He act in mercy, to sustain His own, and to receive those who call in faith, where and when He may be found. Where ? At the cross (Romans 3:23ff., Galatians 1, 3), such that sin is transferred where it has its pit dug. When ? at the operation of receptive faith, so that He IS received in actuality.
WHO is rejected that so calls ? NONE.
WHO is accepted that seeks other ways ? NONE (John 10:1ff.).
WHAT other ways are there ? NONE (Acts 4:11-12).
What does this matter ? Not at all for those who seek Him, the Way, Life and the Truth. What for those who want to replace Him ? Only this, that there is neither way to overcome the God who is love, nor place for the hatred of truth which would replace Him who is God alone. You cannot achieve that place, being a creation, for creation entails creaturely status, derivative format. Rebellion is a waste of time as well as an insult to grace.
It inherits only that collision with reality, compounded by that despising of elemental love, which is the intimate disgrace and gains as it deserves, the ultimate contempt (Daniel 12:1ff.).


*1
Isaiah Our limiting time as we know it is a creation of God (Romans 8:38-39), and is no more a limit to His knowledge and ways, than is the structure of a novel to a novelist. First, he could change it, review and conform it to his wishes, insert a new feature not apparent in the original construction, do so by a previously devised plan, alter the structure in any way he chooses, find ways of amplifying his intentions, and so on, constrained only by the ambit of his intelligence and the structure of his thought. His invention does not control him, until it is beyond him. But with God, NOTHING is beyond Him, in both senses! What is beyond Him is simply no there.
*2
Psalm 139 shows something of this in its inimitably lovely exposure of the grandeur of the ways of God.
"For there is not a word on my tongue,
But behold, O LORD, You know it altogether."
Again, "You have hedged me behind and before,
And laid Your hand upon me.
Such knowledge is too wonderful for me;
It is high. I cannot attain it."
Past the domain of the life of man is the form of God. What He does is His own; its mode is His own; but He does it!'
"If I ascend into heaven, You are there;
If I make my bed in hell, behold You are there.
If I take the wings of the morning,
And dwell in the uttermost parts of the sea,
Even there Your hand shall lead me,
And Your right hand shall hold me.
If I say, 'Surely the darkness shall cover me,'
Even the night shall be light about me;
Behold, the darkness shall not hide from you ..."
You see this topic in more detail in The Kingdom of Heaven, Ch. 9, Bible Translations, No. 4, and Joyful Jottings 16.