LICENCE FOR LIBERTY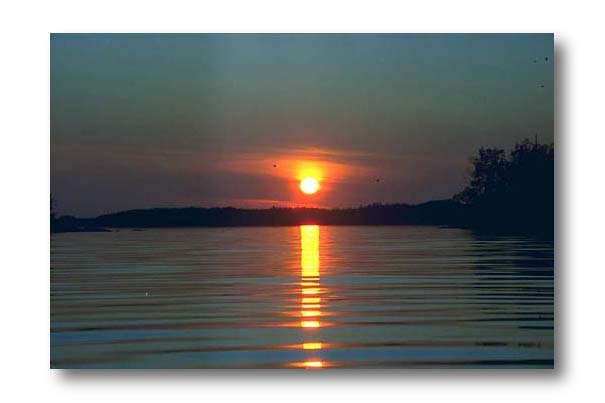 "The light shines in the darkness and the darkness did not comprehend it ...
I am the light of the world. He w ho follows Me shall not walk in darkness, but have the light of life...
The night is coming when no man can work..." (John)

CONTENTS
Excursion Isaiah 59-66
Something of Freedom



PREFACE
This is a work which is to expose what is needed as not merely AVOIDANCE of sin, but RECEPTION of the Lord, whose is knowledge and life and understanding and zeal and purpose and peace and depth and truth, so that you see that this is no mere filler. It is the natural omission from sin, restored supernaturally, and with the aid not only of the Book of the Lord, which puts it propositionally, but the Lord of the Book, who puts it personally, and for a soul, a life, a being to be reconstructed, not only with emotional relish, or doctrinal purity, but also, and importantly, with ontological completeness. This is found only in being seen as incomplete without Christ, for what patient has an operation, being unpersuaded of disease or deformity, unless for a vanity which is its own reward!
One has to find the functions missing, and they are not merely operational to 'survive', that last redoubt of the rebellious, whose characters are tainted with the untruth that in continuance is all. WHAT continues is more to the point, and why! We have these powers to survey, and to resign them is mere suicide in part.
The functions lost include the actuality of truth, who you are, why you are, precisely where you are, where you are not, why this is so, for what you are made, your purpose, place in the plan of the Creator, the meaning of life, the message of life, the texture of life; for man is equipped with survey powers, and these are aborted without the landscape, the spiritual landscape to survey, like pilotless planes which have all but a terrain to view.
For these missing functions, not least the meaning of love and liberty, you need to find the terrain for which you were planned, that spiritual terrain which is God's, and in the end, God Himself. Without Him, of course philosophy founders, history repeats like a total failure student, and reinforces itself in increments of folly, like any maniacal rebel, corpses mount, minds break, hearts have jagged edges where the ruptures were made, or unsealed sutures where the illicit lies were intruded as it to make for reinforcement.
The licence to be re-established with all the facilities for functions, all the spiritual resources for life in this mould and mandate, mankind, is to be found where God has placed it, and is shown, this in one place only, as is normal for absolute truth; and it is in Christ, who is inimitable, irreplaceable and authorised. As the word of God, should He be missing in your life, you are rather like a residue on a filter paper. There is evidence of much, there; but it is merely a remainder. The liquid itself, it is gone, perhaps far off. It does not remain. What remains is the organiser of the laboratory, its builder and Maker (Zechariah -13, 9:7, 2:9, 3:9). He who remains is the Lord.
Thus we find in Psalm 102, this survey:
This will be written for the generation to come,
That a people yet to be created may praise the Lord.

19 For He looked down from the height of His sanctuary;
From heaven the Lord viewed the earth,
20 To hear the groaning of the prisoner,
To release those appointed to death,
21 To declare the name of the Lord in Zion,
And His praise in Jerusalem,
22 When the peoples are gathered together,
And the kingdoms, to serve the Lord.

23 He weakened my strength in the way;
He shortened my days.

24 I said, "O my God,
Do not take me away in the midst of my days;
Your years are throughout all generations.
25 Of old You laid the foundation of the earth,
And the heavens are the work of Your hands.
26 They will perish, but You will endure;
Yes, they will all grow old like a garment;
Like a cloak You will change them,
And they will be changed.
27 But You are the same,
And Your years will have no end.
28 The children of Your servants will continue,
And their descendants will be established before You."

The Holy Bible, New King James Version, (Nashville, Tennessee: Thomas Nelson, Inc.) 1982.

Or again we find this expression of the logical necessities uncovered in SMR:
Lord, You have been our dwelling place in all generations.
2 Before the mountains were brought forth,
Or ever You had formed the earth and the world,
Even from everlasting to everlasting, You are God.

3 You turn man to destruction,
And say, "Return, O children of men."
4 For a thousand years in Your sight
Are like yesterday when it is past,
And like a watch in the night.
5 You carry them away like a flood;
They are like a sleep.

In the morning they are like grass which grows up:
6 In the morning it flourishes and grows up;
In the evening it is cut down and withers.
7 For we have been consumed by Your anger,
And by Your wrath we are terrified.
8 You have set our iniquities before You,
Our secret sins in the light of Your countenance.
9 For all our days have passed away in Your wrath;
We finish our years like a sigh.

10 The days of our lives are seventy years;
And if by reason of strength they are eighty years,
Yet their boast is only labor and sorrow;
For it is soon cut off, and we fly away.

11 Who knows the power of Your anger?
For as the fear of You, so is Your wrath.
12 So teach us to number our days,
That we may gain a heart of wisdom.

The Holy Bible, New King James Version, (Nashville, Tennessee: Thomas Nelson, Inc.) 1982.
Or yet again:
"He who abides in the secret place of the Most High
Shall abide under the shadow of the Almighty.
I will say of the LORD, 'He is my refuge and my fortress,
My God, in Him I will trust.' "
So there is this elaborate nothing, which is really something, in that the nullity of defiled nature is spiritually good for nothing, and what it does is not nothing, but nothing to the point; for unless it knows its Maker, the result is impiety, and the exposure is like a negative to the light, in photography. It is there; certainly it is there. But is not where it should be, and the better it is, the greater the wastage! Hence the Psalms expose this listless haplessness, and on the other side, the enlistment of the Lord to deliver (Psalm 102:19ff.), and there is the restoration.
We are all made by God (Psalm 100 puts it so simply, which is so profound cf. SMR Chs. 1-2,
That Magnificent Rock Chs. 1, 8, A Spiritual Potpourri Chs. 1-9, Wake up World! Your Creator is Coming ... Chs. 4 and 5, and Stepping Out for Christ, Chs. 2 and 10). We have all fallen away, being so predisposed from our not so beneficial commencement, at point of origin (Genesis 3, Romans 5).
We all need restoration. It is not a matter of choice, unless for the rubbish tin. This is the only way for the only day with which man has been born. There is far too much relish for CHOICE, as if it were one marvellous conferment of privilege on God, by this massively damaged race. Choice from such a source is all but meaningless, because of its alienation and damage to all the spirit and to all the heart. Even the gross caricature of spirituality, which resides content with itself, like a student happily imagining he built the school is merely a form of spiritual inanity. Certainly choose what is good, but it is necessary to know this, that to the unspiritual man, spiritual things by nature appear foolish (I Cor. 2:14). That is the slant. They may be re-invented and then 'believed' in one of the fickle and factious fabrications of man, called idolatry; and it may even glory in how orthodox it is, in some sect or other.
The book of the Lord however is the criterion. It is authorised, attested by logic, verified in history and life.
It is then necessary to avoid the myth that one is marvellous or exalted in being or in power, in place or in spiritual savour, and replace self-savouring with vicarious salvation by the One who the Father of eternity has appointed, Jesus Christ. It is inevitable that one must call on His name as without hope, come to Him as without merit, find a place as without consultation, accept what He offers, Himself crucified for sin and risen for authentication, and so justification (Romans 1, 8), and casting oneself on the mercy of God, yield to His licence, the licence to live, through, in and because of Christ. In this way, you become one of the brothers of Christ, and the children of God.