I
This is for Immediate and Easy Access to Major Written Features and scope for interaction

1.WWWW Net News ...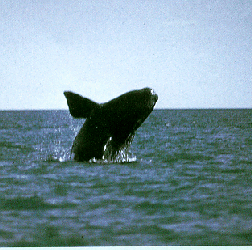 Strategic Conversation in Hell - embodying reflection on the trend of much recent news (March 2002), in a Biblical perspective.
News on Israel - its spiritual SIGNIFICANCE! News on another alarm bell - "WHEW!" Cosmic False Alarm in true perspective ...
List of many news items on Israel, and the Middle East imbroglio, including many recent ones. A set of volumes on Israel to 2014 ...
Creative news ? - another way to make history ?
Generation of the Dispossessed - A Mind to Murder amid the Mighty Mites!
Olympic Games - Fleshing out Finances and Bodies ...
What are the PRINCIPLES ?
What is a body ? Whose ?

For this, see our trilogy (SMR),

Ch. 8 (Section I) which starts with God's predestining power and then
Ch. 8 (Section 2) shows it in action, especially from the lips of Christ): and


Ch. 9, which starts with a brief overview and summary of prophetic pivots, and then proceeds to demonstrate the fulfilment of prophetic data in painful detail up to the present. Even small things apply (e.g. SMR pp. 801ff.) and ironic exposures! (e.g. SMR p. 873, esp. iv); while the beautiful (SMR pp. 790ff.) and vast things apply no less (e.g. SMR pp.786-7); and the catastropic (e.g. SMR p. 712).


See thumb-nail sketch on p. 973A, *24, SMR.


See NEWS which has many items on this aspect, and month by month shows the fulfilments or perspectives of the same, from current affairs.

E

There are also two major indexes, with varied opportunities on the site for this topic, as well as a third minor one. For these see below, at 4, LIBRARY.

see Answers to Questions Ch. 5, allied with the Second Reference as in
A above.
See also News 70,
Galloping Events,
Divine Agenda,
It Bubbles, It Howls... He Calls, and
Little Things Chs. 1 , and 10 especially.
Especially ponder
2. Question and Answer –
Many fields of enquiry. If yours is - Christian Dogmatics and Erratic Charismatics, the matter is dealt with Biblically here. It is one (unhappy) thing to abuse body with drugs, but to abuse soul is even more dangerous. Let God's word be heard! God ? Or are you seeking Him, and wondering concerning Him personally ? Try Barbs, Arrows and Balms, Part 14.
What God has long provided is a marvel of divine enterprise, confirmation and an avenue of access.
It is not merely brilliant, but beautiful.
Evil, pain and Suffering are of inner concern to you ? Follow hyperlink.
Heart Treatment ?
Christian Rest ?
The New Testament: Preliminary Cartoon 1 ...and topic treatment 2
The Living God ? Click as shown.
The Love of God arouses your attention ? Look here.
Prayer and its practice and answers ? Follow this link.
3.Christian, Biblical Counselling.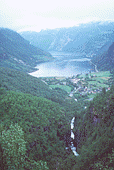 In the end, it is Jesus Christ who will come, and all on the flight must face Him. It should be a delight. Make sure that it is! He is infinitely superior to all rulers, governments and systems. He it is, as may be found for yourself if you seek Him with all your heart, who is the Way, the Life and the Truth; and the words signify the realities.
While you are at it, consider what
human
personality really is.
Here is the problem in focus,
the solution in mind,
the salvation it requires.
the work of God.
Consult the Great Physician, not the repositories of disease.
Seek the divine solution to the misdirections away from deity,
and the guidance to God. For biblical help, see SMR Ch. 7, Section 7, along with 5 and 6.
For the psychic/psychiatric side of it, look here. For a definition of life, see Life - What is it ? and its brief expression in End-note 2 of that short chapter.
Would you like a ponder ?:
NEW YEAR 2011 - additional

an Easter Message 2009 ?

2009 Easter Message for our Time, Expanded

NEW YEAR 2009 This is it

An Oral Version ? Here it is..
EASTER MESSAGE for 2008 ?
Now the EASTER 1999 ASSURANCE!
Later special theme messages ? Click here.
4. Library
As Publisher, World Wide Web Witness Inc. presents an estimated 25 million words of materials amidst which are incorporated 242 volumes.
For AUTHOR, use this hyperlink or this.
Below see first some of the more recent books, and then below this,
the INDEXES of scripture and topics for all, at which follows
the formal list of books in order of publication.
See also literary variations, if you have a mind for the more unusual.
For descriptions of the contents of these works, see The Site in the City.
For their place in the history of Biblical Christian Apologetics, see Aporchestra!
242nd

April 2017
The Bible, Starkly Superior, Vol. 2

241st

April 2017
Jesus Christ, Starkly Superior, Vol. 1

240th.

239th.

238th.

237th.

The Great Australian
Political Spasms and Chasms of the New Religion

236th.
235th.

DEPARTMENT OF BIBLE AND SPIRITUAL AFFAIRS

234th.
233rd.
DEPARTMENT OF BIBLE AND SPIRITUAL AFFAIRS
December 2015

232nd.
DEPARTMENT OF BIBLE AND SPIRITUAL AFFAIRS
November 2014
231st.
DEPARTMENT OF BIBLE AND SPIRITUAL AFFAIRS
September 2014
230th.
DEPARTMENT OF BIBLE AND SPIRITUAL AFFAIRS
August 2014
229th.
DEPARTMENT OF BIBLE AND SPIRITUAL AFFAIRS
June 2014
228th.
DEPARTMENT OF BIBLE AND SPIRITUAL AFFAIRS
April 2014
This proceeds using biblical perspective, placing things in the domain of reality,
where problems are solved because of the word of God and its application.
227th
DIVINE INFORMATION AND HUMAN MISINFORMATION
February 2014
226th
DEPARTMENT OF BIBLE AND SPIRITUAL AFFAIRS
February 2014
ISBN 978-0-9875948-9-1
225th
DEPARTMENT OF BIBLE AND SPIRITUAL AFFAIRS
November 2013
ISBN 978-0-9875948-8-4
224th
DEPARTMENT OF BIBLE AND SPIRITUAL AFFAIRS
November 2013
ISBN 978-0-9875948-7-7
223rd
DEPARTMENT OF BIBLE AND SPIRITUAL AFFAIRS
October 2013
ISBN 978-0-9875948-6-0
This volume is entitled - Department of Bible and Spiritual Affairs.
Declarations and Dealings of Deity
from His Word and to the World
222nd
WHY NOT BELIEVE THE LORD'S CHRIST!
It is faith or fiddle-sticks.
CREATION STARTING IN POWER, MOVING IN POLLUTION
Salvation, arising in need,
Spanning the Age
September 2013
ISBN 978-0-9875948-4-6
221st.
August 2013
ISBN 978-0-9875948-3-9
220th.
July 2013
ISBN 978-0-9875948-1-5
219th.
LOGPROGRESS, REGRESS, EMPHASIS AND PERFECTION
June 2013
ISBN 978-0-9875948-2-2
218th.
LOGOS UNCREATED, INCORRUPTIBLE, INESTIMABLE
May 2013
ISBN 978-0-9875948-0-8
217th.
April 2013
THE WAY OF TRUTH AND THE WAY OF ERROR
ISBN 978-0-9873360-9-5
216th.
March 2013
ISBN 978-0-9873360-8-8
215th.
January 2013
NOW THE HIGHWAY, THEN THE HEIGHTS
ISBN 978-0-9873360-7-1
214th.
THINGS IDLY LOST, DIVINELY FOUND,
RESCUED FROM THE CONTRABAND
ISBN 978-0-9873360-6-4
Published November 2012
213th.
PILGRIMS AND STRANGERS, BUT NOT TO GOD
ISBN 978-0-9873360-5-1
Published October 2012
212th.
THE ORIGINAL AND EVENTUAL MAGNIFICENCE
ISBN 978-0-9873360-4-0
Published July 2012
211th.
THE ORIGINAL AND EVENTUAL MAGNIFICENCE
ISBN 978-0-9873360-2-2
Published July 2012
210th.
AGITATION, COGITATION, ASPIRATION AND CONCLUSION.

ISBN 978-0-9873360-0-2
Published May, 2012
209th.
Prospect, Retrospect and Reality
ISBN 978-0-9873360-0-2
Published April 2012
208th.
Not Only is God Great, but Glorious
Christ Jesus, Definitive Expression and Salvation of God
ISBN 978-0-9871661-9-7
Published March 2012
207th.
The Time is Coming and the Opportunity is Going
ISBN 978-0-9871661-8-0
Published February 2012
206th.
Tedious Torturers, Tepid Triflers or The Triumph of Truth
ISBN 978-0-9871661-7-3
Published February 2012
205th.
The Splendour of the Biblical Coverage of the Meaning and Matrix of Man
ISBN 978-0-9871661-6-6
Published December 2011
204th.
CHRIST NOT CULTURE, THE LORD NOT MAN,
TRUTH NOT MERE INTRACTABILITY
The Way to Glory, Majesty and Goodness
ISBN 978-0-9871661-5-9
Published November 2011
203rd.
ISBN 978-0-9871661-4-2
Published October 2011
202nd.
Israel Volume V
ISBN 978-0-9871661-3-5
Published September 2011
201st
ISBN 978-0-9871661-2-8.
Published August 2011
200th
ISBN 978-0-9871661-0-4.
Published July 2011
199th
The Lord of Longsuffering, Prince of Peace, Christ of Command
ISBN 978-0-9870886-9-7
Published June 2011
198th
ISBN 978-0-9870886-8-0
Published June 2011
197
Diamonds of Divine Divulgement in the Bible
ISBN 978-0-9870886-7-3
May 2011
196
The Divine Sublimity of the Ardour of Christ's Salvation
ISBN 978-0-9870886-6-6
April 2011
195
The Lie Has a Limited Shelf-Life
Truth Lasts Forever
ISBN 978-0-9870886-4-2
March 2011

194
The Vitality, the Perspicuity and the Wisdom
of the God of Creation and Redemption
ISBN 978-0-9870886-4-2
March 2011
193
Moving from the Riddle of Unrealism
to the Reality of Creation
ISBN 978-0-9870886-3-5
In February 2011, an addition was made to the subset,
The gods of naturalism have no go! making it now a Hexad,
the NOGO HEXAD.
February 2011
192
Dilettante or Disciple
Nothing New under the Sun, or All Things New
Published January 2011
191
POSSESS YOUR POSSESSIONS Vol. XII
CONSIDER CHRIST, DO NOT DITHER
190
POSSESS YOUR POSSESSIONS Vol. XI
THE RELISH, THE REASON, THE RESOLUTION

FOUND IN THE WORD OF GOD, ITS MESSIAH AND ITS MESSAGE
189
POSSESS YOUR POSSESSIONS Vol. X
THE PERSONAL HOPE,

THE PERSONAL FAITH,

THE PERSONAL GOD
NOT REJUVENATION
BUT REGENERATION


NOT KNOWING IT ALL,
BUT KNOWING GOD
187 and 188 are
Vols. VIII and IX of Possess Your Possessions,
188, The Divine Initiative,
and in these many relevant fields are review
in biblical exposition and logical composition for Christian Apologetics.
186th.
POSSESS YOUR POSSESSIONS Vol. VII

Studies in the Bible
Published October 2010
ISBN 978-0-9808498-5-1
187th.
This is Volume 7 of the Predestination Heptad,
the first volume of which was published on the Web in January 1997
ISBN 978-0-9808498-4-4
186th.
POSSESS YOUR POSSESSIONS Vol. VIII

Studies in the Bible
Published October 2010
ISBN 978-0-9808498-6-8
185th.
POSSESS YOUR POSSESSIONS Vol. VII

Studies in the Bible
Published October 2010
ISBN 978-0-9808498-5-1
184th.
POSSESS YOUR POSSESSIONS Vol. VI

Studies in the Bible
Published September 2010
ISBN 978-0-9808498-3-7
184th.
POSSESS YOUR POSSESSIONS Vol. VI

Studies in the Bible
Published September 2010
ISBN 978-0-9808498-3-7
183rd.
POSSESS YOUR POSSESSIONS Vol. V

Studies in the Bible
Published August 2010
ISBN 978-0-9808498-2-0
182nd.
POSSESS YOUR POSSESSIONS Vol. IV

Studies in the Bible
Published August 2010
ISBN 978-0-9808498-1-3
Published July, 2010
181st.
POSSESS YOUR POSSESSIONS Vol. III

Studies in the Bible
Published July 2010
ISBN 978-0-9807675-9-9
Published June, 2010
180th.
POSSESS YOUR POSSESSIONS Vol.II

Studies in the Bible
Published June 2010
ISBN 978-0-9807675-8-2
Published May, 2010
179th.
Published May 2010
ISBN 978-0-9807675-7-5
178th.
THE LIGHTS AND PERFECTIONS IN THE LORD
Published April, 2010
177th.
FREEDOM, THE NATION, THE INTERNET AND THE NEXT GENERATION
Published April 2010
ISBN 978-0-9807675-5-1
Published April, 2010
176th.
ALPHA and OMEGA:
DISCOUNT THAT
AND YOU'VE GOT A MUDDLE IN THE MIDDLE
If You Don't Grasp That,
Muddled, Befuddled,
You'll be Grasped by the Wrong Party
Published April 2010
ISBN 978-0-9807675-4-4
Published March, 2010
175th.
Let's Be Reasonable, for God Is!
Published March 2010
ISBN 978-0-9807675-3-7
Published February, 2010
174th.
Impoverishment, Empowerment

and Life in the Light of the Lord
ISBN 978-0-9807675-2-0
Published January
173rd 2010
Adding Things Up and Getting Things Down
Published December 2009
172nd.
CALLED TO BE SAINTS, NOT RECONSTRUCTED TO BE ROBOTS
ISBN 978-0-9806 750-9-2
Published October 2009
LIVELY LESSONS IN SPIRITUAL SERVICE
Friendship, Fervent and not Farcical, with Christ
Published October, 2009
ISBN 978-0-9806 750-8-5
Published September 2009
ASPECTS OF THE GLORY OF THE GOD OF ALL GRACE
found in the Unsearchable Riches of Christ Jesus
Published August 2009
169th.
RELIGION, RELIGIOSITY AND REALITY IN CHRIST
Published July 2009
168th.
ONE ONLY BUT NOT ALONE
THE HOLY TRINITY
WHAT ARE YOU WAITING FOR ?
The gods of naturalism have no go!
Volume 5
The Bugle of Creation to the Belligerence of the World
164th volume of In Praise of Christ Jesus
THE UNSEARCHABLE RICHES OF JESUS CHRIST,
AND THE AGGREGATING DEBT OF DISMISSAL
Published June 2009
163rd.
Israel III
Faith, Fishbones, Fiascos and the Faithfulness of the Lord
A Contemporary Inspection and Collection
in the Inextinguishable Light of the Bible
Published June 2009
162nd.
MEADOWS OF MERCY
AND PEACE OF PARDON
Published May 2009
SPIRITUAL FOOD AND SPIRITUAL DRINK
THERE IS THE REAL MISSING LINK
Published April 2009
God's Gift of Grace in Jesus Christ
Published March 2009
THE HOSPITAL, THE ACQUITTAL,
THE CREATOR, THE RESTORATIVE,
THE CELESTIAL REGALITY:
LOOK! HE COMES
Published March 2009
THE KINGDOMS OF THIS WORLD AND THE KINGDOM OF CHRIST
Published February 2009
THE UNCOMPREHENDING DARKNESS
AND THE SELF-REVEALING LIGHT
The Duty of Holiness
Published, January 2009
ISRAEL II
ISRAEL: ITS DAY FROM A LONG WAY AWAY
Consider Israel - If You Don't, You May Have to!
Published December 2008
for the Call of Christ
Published November 2008
154th
The Secular, the Sacred and the Sublime
Published October 2008
The Holocaust of Morality and the Coming of Christ the King
Published September 2008
152nd
Published August 2008
151st
BEWILDERMENT, BEDAZZLEMENT, BEDEVILMENT
OR THE BEAUTY OF
CHRIST'S HOLINESS
Published July 2008
150th.
NOT THE DECLAMATIONS OR DISTILLATIONS
OF MAN,
BUT THE DOCTRINE OF DEITY
Published
July 2008, No. 149:
THE CHRISTIAN ABIDING: THE LORD PRESIDING
The Brighter Way for the Declining Day
Published July 2008
No. 148
Published June 2008
HAPLESS HITCHES AND HOLY HEALINGS,
GODLESS GLITCHES AND DIVINE DEALINGS
including Spiritual Sprigs and Biblical Gems
Spiritual Lapses and Restored Synapses
Published, May 2008
JESUS CHRIST FOR THE PEOPLE,
BUT NOT FOR THIS WORLD

Published, April 2008

KEYS TO THE COMFORT OF THE KINGDOM OF CHRIST
Published March 2008
OF THE WORDS OF GOD
TO MAN IN THE WORLD
The Saying to the Straying,
the Bible to the Braying and
the Truth for its Lovers

Published
February 2008
in Retrospect,
In Prospect and
In Bold Relief
Published, January 2008
An Autobiographical Record of Contemporary Life
under the Eternal God 1928-2008
This is presented as usual, with the book file, in which inhere the separate chapter files, assisting rapid download.
However, if anyone for any reason wants to have the whole book as ONE FILE, this also is available as shown.
Published, December 2007
EVIDENCE AND REALITY, THE PRINCE AND THE PROOF,

CONSTANT CHRISTIAN FAITH AND THE FICKLE FRENZY OF FORCE
Published, August 2007
DEITY and DESIGN, DESIGNATION and DESTINY
Published, July 2007
in the Celestial Alps of Christ Jesus
Published, June 2007
Published, May 2007
DIVINE MANIFESTO,
THE BIBLE:
DEITY MANIFEST,
JESUS CHRIST, THE LORD
Published, May 2007
MISSION FOR THE MAINLAND
From Evanescent Extremes,
Back to the Book of the Lord
This is work far more extensive in quantity and topic than ...
CELESTIAL HARMONY FOR THE TERRESTRIAL HOST
Omitting the Evanescent Extremes
and Taking the Picture from the Book
MinisteringPeace to His People, His Body, His Church
March 2007
The Open Door, the Closed Mind and the Call of Christ
February 2007
THE WORSHIP OF JESUS CHRIST AS DEITY
December 2006, Volume 132
THE FACE OF GOD, ILLIMITABLE, UNFUNDED
DEFINITIVE, DECISIVE
Published, November 2006, Volume 131
JESUS CHRIST, DEFACED, UNFAZED:
BARRISTER OF BLISS
Published, October 2006, Volume 130
CHRIST INCOMPARABLE, LORD INDOMITABLE
Published, September 2006, Volumes 128-129
LIGHT DWELLS WITH THE LORD'S CHRIST
WHO ANSWERS RIDDLES AND WHERE HE IS, DARKNESS DEPARTS
Bible or Blight, Christ or Confusion:
The Comprehensive Written Resolution of Man's Intractable Problems
is Found Only in the Bible, the Word of God
A pair of volumes approx. 2.2 million words
Published, August 2006, Volume 127
DEGRADATION FOR THE HUMAN RACE
through DEFAMATION of DEITY, and

THE GODLY GRANT OF GLORY IN THE GOSPEL
Published, July 2006, Volume 126
Dig Deeper, Higher Soar,
Divine Glory Delights the More
Published June 2006, Volume 125
GRATITUDE FOR HIS GLORIOUS GRACE
For earlier volumes,

see Library and
The Site in the City (the latter for more data)

In the Index Volume, there are four major Indexes,
covering several hundred pages:
TOPICAL, Main Trilogy
BIBLICAL, Main Trilogy
TOPICAL, The Rest
BIBLICAL, The Rest
In addition, there are 3 Glossaries which accompany The Shadow of a Mighty Rock, one for each volume,
explaining terms and concepts, page by page:
Glossary 1
Glossary 2
Glossary 3
The Alphabetical Glossary for the trilogy is also available.
For an initial, brief survey of the almost 50,000 page set
"IN PRAISE OF CHRIST JESUS",
A Christian Apologetic Series -
see
This was published as a 14 volume set in November 1998 but revised, and with 15 vols. March,1999, provided with 18 vols. in September 1999, 19 in October 1999, in a 2nd Edition, in July 2000 in a 3rd Edition and in November 2000-March 2001, in the 4th Edition of 33 volumes, in the 5th Edition April-August 2001 with 38 volumes, and in the 6th Edition, in September - November 2001 with 41 volumes, 7th. Edition, November-December 2001 with 42 volumes, and this proceeded to the 57th. edition in 2007, with 140 volumes.


"Praise" ? This Is not some specially cool theological term. It means what it says.
Think! IS there ANYONE who EVER showed the entire purity of life, as well as compassion enough actually to bear sin, selection enough to bear it for those who seek the vital means that Jesus Christ offers; with power enough never to fail, grace enough never to want to do so and knowledge enough to predict the whole course of the development, or anti-development of the world, each in its category. This He did in the context of the word of God, written, He the word of God eternal, and alive. This merits PRAISE!
The written word, He used as a champion uses his instrument! He dashed to pieces the ornery obstructionism of His opponents, adding freely to it as the Son of the Speaker, healed sickness, broke death and came back to declare the triumph. This merits PRAISE!
Life without Him is as dead as the eye of an infant to beauty. Truth without Him is meaningless. Life in and through Him is all it was intended to be, placed in truth, kept in grace, maintained in His heart, known in His mind and sustained by His Spirit. All this and much more is here. THE REASON WHY IS DEVELOPED, reason for faith, so that you see that not only is His word true, and His living word the Truth; but why nothing else can so much as stand, or if you like, get on its mark to start the race to be authenticated. All other options are shown invalid.

Here we find, as His word teaches, the insurmountable truth that God who made man expressive, has wrought better than this, for the eternal self-expression, His everlasting word, is made incarnate as Jesus Christ. He has shown Himself to be, as He is, sole and whole Redeemer and relish for man, certain, the rock, reliability, meaning and power for man, in and through whom man gains significance that is defined, eternal life that is unlimited in nature and duration, mandate, mission and commission. Indeed without Him, these works on this site could never have been written, or nearly written, for from Him has marvellous help come.

His is strength and understanding (as in John 14:6, Proverbs 8:14 cf. Barbs, Arrows and Balms 27); without Him, mankind is lowered into the glowering abyss which he so aptly and amply exhibits now, with growing international fury as the years pass, and finds, if wilfully apart from His Maker and Redeemer, then more definitively expressed later.


ALTERNATE FORMAT
During March 1999, IN PRAISE OF CHRIST JESUS was planned to become available in
CD-Rom format.
It is now available in this format, with various refinements and additions.
For further details, see The Site in the City.
66th Edition July-August 2011
This provides 201 volumes, for your spiritual seekings, which will never rest in peace until they find the Lord's Christ (Luke 2:26), for your expeditions, researches, to help in devotional meditations, in survey and investigation, and in spiritual growth in Christ.
201 volumes are also available in the most recent CD.

sound, around 8 hours of diverse lectures integrated with the written text,
to facilitate a tutorial-text situation,
with additions of some music to assist at the oral and aural level.

This gives the advantages of hyper-links without the cost of being on line, plus the enormous advantage of great freedom for coloured pictorial, and oral addition allowing interaction of all, for the mind of the one addresssing it. It does not of course include any additions which may have been made on the Web since the production of the edition of the CD-ROM you may have, but the base work present makes any Web complement more minor.

For details of obtaining your copy, see CD-ROM


IN MORE DETAIL
Some of these volumes specialise in logical systematics, some in News, all touch the Gospel, many present and expound parts of the Bible, and Biblical systematics, and a large area of topics is provided for instruction and as verification of the initial proof that the Bible is true, the only authorised word of God, shown to be Almighty, to mankind.
These areas include:
history, chemistry, biology, astronomy, physics, politics, ethics, aesthetics,
education, psychiatry, philosophy, sociology,
Bible Study, prophecy,
Christ in history, in the flesh, predicted paths for the world,
Bible translation,
the plan of salvation, theology, logic, contemporary life,
the twentieth century, fact and fantasy in charismatics, sects,
global spiritual developments,
personal living, godliness and grace, and more.
The emphasis continually is this: What is of God shows itself by what it says and does, has done and is doing, and must be taken in its own context without addition, as with the words of any authority, in its integrity. The teaching of the Bible on this topic is also examined.

A) Christian Apologetics* -
THE SHADOW OF A MIGHTY ROCK (SMR) - trilogy.
This also provides the INDEX for this trilogy.
See Preface.
It is in addition available, but only for the First Edition, in a bound format at low cost, postage depending on the mail chosen, and the destination. For more information, simply email us.

Incidentally, the term 'apologetics' lacks all reference to 'apology' but comes from the Greek, and refers to
the systematic defence of the Christian faith, with logic, and incorporates
the logical exposure of the systematic inadequacy of all efforts to match or duplicate it or its mission, in presenting the truth.

This TRILOGY includes hyperlinks to thousands of Scriptural Index items, highly developed Index items,with topics and sub-topics, and hundreds of glossary items, footnotes and End-notes in great detail: to facilitate - and indeed invite - research, learning, comparisons and development over the whole gamut of these volumes. Topics may in this way be pursued with minimal impediment. For access to the indexes from this point, click here.
For a short demonstration of the truth of God's word, the Bible,for initial flight, see SMR Ch. 1.
For a short, systematic introduction to -
suffering (1) see *27 through this hyperlink.
For a more complete survey of it, see the
significance and meaning of suffering and pain (2).
For parallel coverage of
truth (see *22 slightly above),
click on this hyperlink and also here.
The love of God ? See these places.

B) Overview - GENERAL SCOPE AND PLAN of Christian Apologetics over 101 volumes (SMR and 98 others, including the Index Volume)
C) Library - THE "SHELVES"- This gives easy access to the whole library - a large array of material to stir the mind to the relish of reality, challenge the heart to truth and shatter myths that entice to destruction.
This includes a useful index, and it includes TOPICS relating to CREATION , CREATIVITY, BEGINNINGS, and MAN - what is he? CAUSATION, what is that ? Can man be
ABSOLUTELY SURE ? What is SALVATION ? This tells you. Invariable, eternal, consigned from the first, the Gospel involves an unalterable grant. In truth as part of God's word, it is shown to have a VALIDITY
unmatched, unchallengeable and secure.
D) Index Outside the Main Work - THE INDEX for the 153 VOLUMES outside The Shadow of a Mighty Rock, together with places where translation is given, and reflection, to special verses of much interest.
E) Alert Study of the Bible's Precise Statements ? See THE BIBLICAL WORKMAN
(II Timothy ). If you want EXERCISE for GROWTH, try some of these avenues into enlarged knowledge of the Bible. Work and grow. In a way, it is like being an agricultural worker: except in this case, it is a matter of bringing in the crops. The seed was sown long ago, and when it enters deeply into the soil of your heart and mind, it produces. This is Volume No. 14.
F) DOCTRINE. Aspects of systematic theology, in terms of Biblical teaching, may be found in the Index for The Shadow of a Mighty Rock (SMR), and in the General Topical Index for the rest of the volumes on this site. Simply seek the topic under the appropriate heading.
Also, it may prove helpful to consult SMR Ch.7, which deals successively with many major topics, from initial outline to expository presentations on many topics over some 155 pages.
Many articles take such doctrines in Biblical background, current exemplification, twisting or denial, and such are normally listed at the relevant index entry.
If you prefer to seek through a Scriptural Index for verses related to your special interest, this is provided almost exhaustively for SMR, in SMR Scriptural Index, and in major or especially interesting cases, in the Scriptural Index for the rest of the volumes. In the latter case, more attention to the Topical Index is needed.
Some intriguing translation tasks are covered under Bible Translations.
These can deepen appreciation for the already clear teaching of the word of God.
Examples for preliminary orientation in doctrine, are listed below. For actual references, far more numerous, see indexes as above. The approach is this: find what it says, compare all it says on a topic, relate what you find to all it says - and that is part of the exhortation,
"Study to show yourself approved by God, a workman who does not need to be ashamed, rightly dividing the word of God" - II Timothy 2:15.
It is pure delight to study the text, context, flow of thought, related texts and contexts, spiritual thrusts, composition of all, Biblical abstracts on avenues, aspects: for it is like a great forest in which are lovely paths, all inter-connected, leading to lakes and waterfalls, sudden declivities and mounting horizons in the distance. The Lord is to be worshipped in the beauty of holiness, and His word is most precious, more than any jewel. Jewels, He made them in His wisdom; His word - He SPOKE that!
FOR MANY DOCTRINAL EXAMPLES of basic importance - along with indexes - drawn in general, from the Indexes, one or other, or both, AND MEANS OF ACCESS to them and the glossaries : click here.

5. Swift Witness - for care.
Challenge and Reasoning - which you may wish to present. You can use us as a chopping block.
Contributions may also be considered, and are welcomed. These can include life testimony to the power of God, in the form of evidence. Moreover, correspondence is invited about any matters that duly concern you, in life, principle, mind or recent developments. Bible questions ? these too are welcome if they will help you. Look for email hyperlink at the front of our home page.

See also UNIVERSITY STUDENTS - whether your university be a piping hot program of personal investigation, a formal institution or the tired listlessness of unsatisfied frustration, dressed in the gown of satiety. All whose study aims at truth are especially invited, for the realisation of aim is far better than its mere hope.
Having lectured at the tertiary level, and put truth before any price, refusing to ditch it for any authority, even the Head of the Department, one well knows the trials and the subtleties. The answer as in any place in life, is BUY THE TRUTH AND DO NOT SELL IT (Proverbs )! Without truth, you are like an ocean-bound liner without water, let alone ocean.
To be without known truth is ... almost inhuman! It is an abortion of a babe, a necrosis of the soul. Seek, challenge, clarify - we are here to hear and to help. The prize is priceless.
5A. Joyful Jottings, News and Contemporary Reviews
Peeps, pointers and paintings: the world in the steppes to the end of the century. It is not just the millenium which is nearly over, it is the century. And what a century! WHERE is it going, NOW, in the short term, not just in some dusty distance ? What? are there steps in the steppes, and what are the stepping stones ? What are its ways ? How are they developing ?
JOIN US HERE FOR USUALLY SHORTER THINGS ... DROP IN AND CHAT!

6. Variety
(See for more major topics, Library - TOPICS.)

a) Documentation of Deliverance
It Happened (the second reference will take you to a Chapter on this topic)
b) Digest -
Barbs, Arrows and Balms;
The Courteous Child, and the Plight of Children
Categories and Characters - Highway to Hell, The Flight, Fiascos, Worldly Divisions,
Discovering Abortions, Theological Place Names
See d) and e) below.
See PAIR of VOLUMES CONTAINING SOME of THESE
including the most recent
or sup with:
Action and Allegories ... a group, then
Laughing Children - delightful kids, so spiritually alert
Aeronautical Allegory - has a lot to say without saying much: aeronautics can be like that
Aircraft Allegory - a different level of flight!
Battle of Britain Allegory - flying into finality
The Worth of Surf - An Allegorical Excursion into Tubes
Conversation between Two Computers- an allegorical dialogue, probing into much
(cf. The Logic and Language Dialogue).
Dialogue on Jerusalem, Relativity and Reality
A Pointed Parable from history
in the day of Jeremiah with Contemporary Application
Conversations with Mr Nothing and Mr Moron
Three Cheers for Folly! for if you do not give it, who will ? More about nothing, and its alarming pregnancies!
Strategic Conversation in Hell The think-tank in hell.
Conversation of Father with Children in Fairy Story Time, dealing expansively with 'nothing'.
The Kaleidoscope that Insisted on Being Opera Glasses
Unity Causeway Allegory - how to get back to the mainland: starts by knowing where you are
From Rock Bottom to Celestial Light - A Practical Conversation in a Submarine
On Great Burials - the dead lie strewn like Autumn leaves on the philosophic pages of history
Flight to hell ? Destination hell ... and the passenger who got off, and those who did not! The eagle, the robin and the wagtail.
The Trendy Ecumenical Museum - a prelude to the above ? A DIFFERENT sort of museum
Dialogue at the Lake - the lake, the rose and the lily - with the lost soul: principles, power, purpose and person
Pine Logging Excursion - Other universes, where God might choose to do it differently;
and this one.
THE NIGHT OF THE LITTLE BITES
ANT ANTICS AND LICE LORE

The Bull-Ant, the Porcupine and the Butterfly
On the other hand, Architecture ?
The Wonder and the Witch - Who has bewitched you? asks Paul, and not without reason!
Snorkelling ? It seems so natural. And you can look at the depths!
Method in Christian Apologetics - Versified
(1)
(2)
Dreamland Causes - and see a few dreamy contortions with them, that float about, like intoxicated airships ... and how to keep the feet on the ground and the eyes alert!
1, 2, 3, 4, 5, 6, 7,8,9, 10,11
Creation of Eyes - Blank verse on (in logical context)
Excursion into and out of the Second Flood, Manufactured by Man (partly verse)
Israel in the Middle East 2 sets of TWO CHOIRS of assonantial alliteration
singing of the significance of things.
Calvary and Auschwitz, verse on the comparison and the chasm
The Thumbnail Sketch, and Grave Humour
The Hilarity
of Humorous Humian Nature,
Antiseptic for Silly Scepticism: or, A Tea-Cup in a Storm
Easter Alert- Versified Journey below and above
Realising the Release of Rest (an ancient theme in a renewed stream)
The Vessel of Christ and the Phantom Flotilla of the Heady Opposition: Nautical Allegory
Acronymic Exercises Workman 8, What Matters Most
Dreamings and Musings with a certain Bureaucratic Air: Lord of Life 3, Barbs 18, Aspiration to Ascend
Dramatic Verse: Wars, Words, Works ... Red Alert 10

Friendly creatures or persons share their concerns
The Witness of the Worm - an enlightening conversation with the lowly: professorial worm and friends have much to divulge on creation and life
The Magpie, the Termite and the Truth - a trio talks - truth is not available for invention: it is there

The Eagle, the Willy Wagtail and the Nightingale - the wagtail spreads his tail: on the Return of Christ
This is a series, the above being Part I:
Part II: The Mosaic - A Matter of Method, giving 20 ways the pieces fit together in that floor of understanding, the return of Israel and its whole history, and the earth's!
Part III: Mosaic of Fields - Moving Aloft and Looking Down

Part IV: Flight to Freedom - or From It ?
The Squirrel, the Badger and the Peacock - Victory in various senses, some of which require spiritual sensors

The Hunter, the Fox and the Lamb - an allegory on the meaning of meekness, and of creation
Grace in Gardening and the Flower Bower - A Theological, Horticultural, Arboreal Encounter, filled with acronyms you may not have met before
Oceanic Parable- The Predicament of the Mouse
Drama - Blood Sport - the illiberalism of liberalism, with the young, and its exposure in Shakespeare's Caesar style drama
Then two avine allegories:
Pastoral Symphony - WHY and WHY NOT!

Micah and Majesty which is not his own
The Great Dividing Range - Divisions within the unity of creation, at the spiritual level - Allegory
SEE ALSO LITTLE ANGEL, A VOLUME OF ALLEGORY and its sequel,
Journey to God or Fantasy's Flight to the Infernal
together with other Angelic Action, in
Majesty ... Ch. 6 and The Desire of the Nations ... Ch. 2 - indeed,
one could consult the angels book: Seen of Angels, where these and the Epilogue are presented.
See also THE APOTHEOSIS OF NOTHING, A DIALOGUE, and
Creation, Design and Intelligence, a Dialogue that follows the above.
See again, two dialogues, one with Hypostasis, and one with Reality Check.
d) Seminary scenes and settings in the world (4) - finding blights, setting things to rights, costs and divine deliverances (I Peter ,14). In fact, the God of grace is no man's debtor, and never fails
(II Chronicles 16:9)

e)Tableaux in the Ministry
for the Lord Jesus Christ
1.The Melbourne Furnace (here for sequence, same as d) "seminary" above
2.The Prince Edward Island Ferry
8. National concerns in the international setting
9. State - Educational Catastrophe
See also
and
LIT 5: From the wings of birds to those of thought, spirit, faith, the programmatic, the personal

CALL 5 News 132): The celebrated omission of the celebrated humanity, and realising rock

CALL 9, Pre-eminence of the invisible, nature of love, application of validity, verse; the Producer, the product; autonomy, obedience and the Middle East, that illustrative laboratory

HEART 11 (News 152):

Royalty without Tiers, 'God' the wreck of Ages, man the wrack of rebellion, but the Rock remains;
how in Christ, the vulnerable is victorious, untouched by the slithery substitutions of the 20th - 21st century;
and how soon does the West go West, while the East is no feast ?
the king of the kingdom of heaven is not for sale, it is the soul of man which bears this liability;
kings and kingdoms are like a passing parade of ghosts, no marrow, much harrowing,
except and until their basis is found where kingdom alone has place


REF 13 : Biological Avenue to Logical Overview


REF 16 : Scriptural Avenue to Logical Overview


NFF 13 : Concorde of High Fashion boarded: false and true, when it comes to Unity


NFF 14 (News 121-122): Needles Piercing the Architectured Sky: the Deadly D's of desecration:
Overview with Political Tones


FM 2 (News 100): Morals, Justice and Unity: Messing with the Message and its massive mesmerisms


DVA 1: Monism, the starry architecture of the universe and the answers of truth in the unities that fail and pall into insignificance besides the actual basis of ANY unity


DVA 4, : Brief conspectus: When the obvious is distasteful, invent something that does not work: that remarkable creation, man when the dunce's cap is irrestistible


GALEV 7 (News 141): The receding world, quasi-immortal immortality, making gods, undivine denistry seeking to operate on the divine mouth, divne speech and prophecy, and the mouth of the new Victorian law espoused for 2001: whence its source, where its end ?


TOAN 5 (News 127): Celebrated Humanity and the Celebrated Omission : Christ


TTT 11 : Double Predestination: not in this is calamity but in its avoidance, and here it is seen amidst the mish-mash of monism in its reductionistic inadequacy, and the splendour of the explications of truth


JJ 5: The Steppes leading to the end of the 1900's: in perspective, sacrificing the soul or the illusion: which for you ?


JJ 14, : Freedom, Force and Faith: Fascinating developments in Europe and the world, as religion is so splendidly seduced, and only the knowledge of God suffices: the Australian situation and law


SMR Supplement Ch. 2: The cute, the quaint and the queasy in cosmology, including treatment of concepts in the work of Hugh Ross


SMR Extension Ch. 4: Monism, Method and the hapless history of smuggling 'God' in civilian clothes

TMR Ch. 7 - Models and Marvels ...

The irresolvable realities of differentiation, minus creation;
metareligion and the nullity of nothing, folly of much ado about it, but in contrast,
the realities of predestination including reference to Augustine;
confusions in some contemporary physics, marvels of space, and the place for grace:

the chiropractic of contortion leading to irresolution

and the athletic beauty of logic leading to solution


BEN 82 : Where is the glory ? isms inside and outside of theolgoy - man as unfinished symphony


BEN 87 : The Grand Symphony of History in overview, including the 2 witnesses of Revelation 11 and the times notations of Daniel (with comparable sites for depth)


TBW 7 :Since the beginning: sharp phases, with method, into history's midst and the globe's conclusion - TBW with emphasis on the logical, ASP the revelatory, both in symphony

ASP 9

TBW 8 : Many doctrinal assemblages in acronyms in allegorical format, and botanical setting

ASP 6 : Purpose of Life

TTT 2 with NFF 16 and QAA 13, pp. 183-184 :

Profitable Christian unities
A Matter of Islands and the Main-Land

TMR 1: Creation

TMR 8 : Creation and Education

QAA 1 with 12 and BAB 13 : Dialogues - Ranging Discussion on Eternal Life,
introductory

7. Mind of Members ... We would like to hear from members, and members may like to hear from each other. The hyperlink above takes to the member precincts, for articles, contributions of various helpful types.
MEMBERSHIP - see DETAIL hereunder, which will show you both the Constitution of World Wide Web Witness Inc., and the Membership data. Or click here direct!


In accord with our policy of helping Biblical knowledge, Christian stability, revival, resourcefulness and strength in the Church, and those not yet in it towards its basis in Christ according to His word, we offer teaching courses in:

BIBLE KNOWLEDGE, New and Old Testament separately.
CHRISTIAN APOLOGETICS and
BIBLICAL THEOLOGY. In these, the CD-ROM which has been prepared, will be most useful.

Interchange on Christian teaching is also available, in which experience as Headmaster, Principal, co-writer of Secondary syllabus, residential teacher, College teacher and tertiary lecturer is allied to Biblical principles. See Christian Education at Education, in Index.

The 15 years over which we have been addressing these works (since 1988) and this site (1996), much of it jointly, can be of use in helping others, and we value your efforts to learn, for it may strengthen the body of Christ (Revelation 3:2,8,) as well as bring blessing to your own heart and life (John 15:7,10). The sort of doctrine taught is derivable only from the Bible, and is in basic accord with the system of doctrine drawn from the Bible by the Westminster Confession, together with that emphasis on the love of God, also clear in Scripture, which precedes all system.
The latter is very properly found in the Declaratory Statement of the Presbyterian Church of Australia from 1901, provided when various Presbyterian parts became what is now the PC of Australia. This doctrine of the love of God is emphatic in the Bible. It gripped Wesley who, though he erred in his systematics, was rightly unwilling to bypass it. This is the real essence of a properly evangelical uniting church, where the Biblical basis of all things is rested in, and unity is sought in the insights of many, but not for that reason; rather that the Bibical truth should not be foreshortened - or in the case of Rome, elongated into a thin and indeed a straw man!
Emphatically the Reformation - with its Scripture alone, Grace alone, Faith alone, in Christ the eternal, living word of God, the only Saviour, the Captain, Lord, King and Criterion - was right; but this does not for that reason make any theologian or assembly infallible. Paul summed it up for ever:
"Other foundation can no man lay than that which is laid,
which is Jesus Christ" (I Cor. 3:11);

other Gospel none than that which HAS BEEN preached (Galatians 1);

other Jesus than the One whom Paul with the apostles HAD preached, NONE (II Cor. 11, Ephesians 1:10).

It is finished, the house is built, but its rooms need to be explored, lest people fail to possess their possessions (Obadiah17, Psalm119:15,20,23,25,28,32-34,38,43,46,50,63,77,79,86,92,98,
105,115,126,129,131,133,1136,138-139,152,159,165).
It is, after all, in the WORDS of that LIVING WORD, Jesus Christ that one MUST ABIDE, not in someone else's conception of them, that awful idolatry which is so rife (John 15:7). Rugged, reliable and essential, living, pure and powerful for peace, the word of God continues and abides for ever.
Method :
Above all, the doctrine taught is what is found in the Bible, and as is right, it is not taken second hand. Rather, it is taken first hand, searched out: and what is sought, is all of it; for many Confessions have rightly fought for the truth in their day, especially sensitive to the onslaughts of evil and confusion of their own time; but times change, though the word of God remains the same; and various New Age, Pentecostal excesses and new heresies arise, not novel, but with their own slants and slippery slopes. It is well not to rest on the labours of others, whilst being grateful for them; and for each generation to add its own, that the church, always alive, should sally strong and savoury into the 21st. century, not changing from the word, heaven forbid, but growing in grace and in the knowledge of our Lord Jesus Christ, as Peter taught (II Peter 3:18). It helps the memory to realise that this verse is similar arithmetically, to II Cor. 3:18, where the inward graces of the Lord are emphasised.
In fact, digging in the word and becoming more useful in its exercise, for it is a two-edged sword, is obedience; and the Lord blesses deeply within, the abiding in His word (John 14:21-23).
Again, how can you obey if you do not know; and how can you know if you do not study ?

HE teaches us all who believe in and love the Lord Jesus Christ, it is true, but let us use every means of growth, relying only on Him (I John 2:27, Romans 12:6-8, Psalm 119:165,111,9-13,24,51-54, 126,138-140). Let us be thankful for what is past and the epic victories won against the wolves and the merchandise makers (II Peter 2, Matthew 7:15, Jude), realise that they are to increase in the divine plan, before the conflagration (II Peter 2:1-11, 3:9-11), and seek to develop to the uttermost in the church of Jesus Christ, that Prince of Peace, that eternal Wonder (Isaiah 9:6), of whose peace there shall be no end.
For detail on method, see What is the Chaff to the Wheat! Chs. 3 and 4.
For verse on this topic, click here.

Overall, this work is like a body:
These one hundred and thirty seven volumes are in this setting rather like a body. The hyper-links are like nerve-cells, which speedily link word with word, thought with thought, place with place, assisting integral understanding to be developed. The Glossary Items, hundreds in number, are like fresh air which breathes into the lungs of effort. Now they are available through hyperlink almost effortlessly.
The different specialisations on any one topic at different points are like hands and feet, any one helpful, but all active together much more so.
The index for SMR is like a brain, directing traffic (follow the hyperlink reference down). It is therefore very extensive, making a huge number of connections and inter-connections. The heart throughout is the blessed Lord Jesus Christ, life incomparable, without whom man speedily becomes like a lamp gone out, or a life extinguished, and the thrust is His worship, obedience to Him and the life in His presence in the crucial beauties of His salvation, redemption, adoption and security. Logic is like a shelf or platform, if you like a skeletal format, on which thought rests, which insists on holding up the place for the work, directing traffic to the heart. God who is a trinity, made the shelf, which in turn, attests Him as readily on the one hand, (Part B Dialogue) as inescapably, on the other.
It is He, the everlasting and blessed deity, who speaks to heart and mind by His Spirit, in His word, and lodges in the heart in the name of Christ (Colossians 1:27, John 14:21-23), where the intimacy of the written word and the living Word is intense, as indeed He showed in His temptation (Matthew 4), and in His speech (John 12:48-50, 15:7, cf. I Peter 2:23-25, 1:9-11).
If you would like now to see these things in more detail,
then click here.
You may also Return to Home Page.